If you're thinking of retiring or have recently retired, chances are you have already thought about where you want to live while enjoying your new carefree lifestyle. Florida is called the retirement mecca for seniors by William Frey of Brookings Institute for the Census Bureau. Learn what you should consider before choosing a new home community in our glorious Sunshine State.


What Type of Home Do You Seek?
Florida has many options when it comes to home types, so before you decide on anything, determine the type of home ideal for your luxury living lifestyle. Condos, villa homes, single-family estates, and one-of-a-kind custom homes are all viable options in our neck of the woods and each has its own set of bells and whistles. One of the biggest things to consider is the size of your new home. If you're looking for a lot of square footage, a condo may not satisfy that need for space, but if a smaller dwelling is just what you need then a condo or villa home is ideal. You'll also want to consider your privacy. Condos typically allow you to live within walking distance of urban amenities, but you'll get to know your neighbors very well since your units will be sharing a space. Another big item to consider is your need for outdoor living space. A condo may not offer the best in terms of outdoor living, while a house or villa will provide the private space needed to customize your outdoor area. Of course, these additions will add to the purchasing price of your home.


Where Do You Want to Live?
Everyone has their list of needs and wants when it comes to buying a home, but moving to a different state brings about a whole new list. Instead of just focusing on the type of home you seek, you will also have to determine the type of neighborhood in which you want to live. New home communities in Florida have a host of luxury amenities from which to choose, but each community also has a select few that really stand out from the rest. These amenities will facilitate your decision since you'll want to participate in these activities with your newly-found free time. For example, if you are an avid golfer or just have a strong desire to learn the game, choosing a new home community with a stellar golf course and available membership options will be ideal. If you are more interested in the social aspect of retirement, a community with a full social calendar will be just the ticket.


With What Would You Like to Surround Yourself?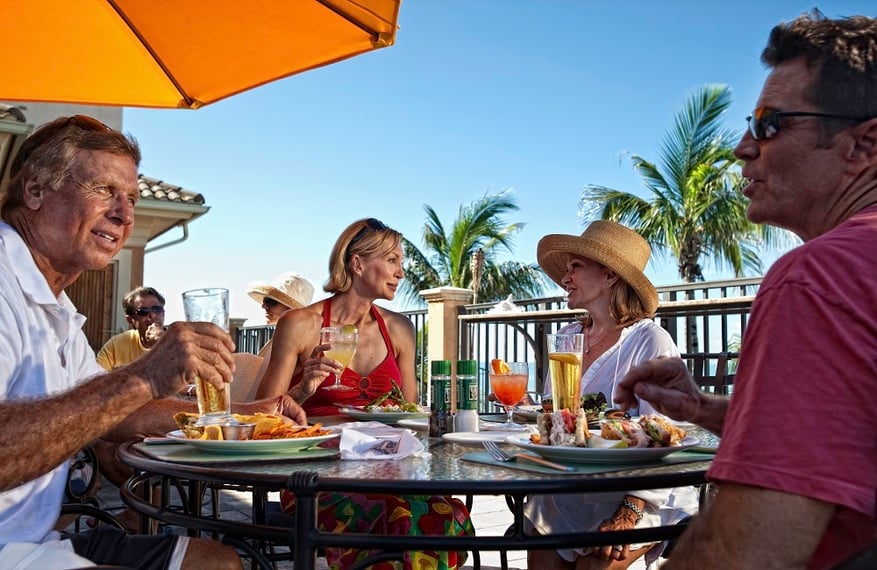 Family and friends are an easy answer to this question, but we are thinking more about the surrounding areas of your new neighborhood. If your needs expand outside of your new home community, then you will probably want to see what's outside the gates to determine if your new home will be located in an area that suits you. Theaters, museums, white sandy beaches, high-end shopping, fine and casual dining, parks, and natural attractions are just some of the places to consider when researching the city in which you want to live. If you are planning to travel often, then proximity to an airport may also fall high on your priority list.
If you are considering a move to Florida, Mediterra in Naples is a wonderful option for your ideal new home community. It is an award-winning luxury golf and beach community in North Naples with no more than 950 condos, villas, and single-family homes within its 1,697 acres. Miles of walking and bicycling paths connect neighborhoods and parks, while members enjoy 36 holes of Tom Fazio-designed golf, a private Beach Club on the Gulf of Mexico, a Sports Club with a full calendar of fitness activities, tennis, and fine and casual dining at its elegant Clubhouse, which has recently been renovated to accommodate growing membership. The Clubhouse employs a full professional staff that keeps everyone entertained with a regular schedule of unique activities.
You'll find everything you need in Mediterra, including beautiful luxury custom homes by London Bay Homes. London Bay is a homebuilder with nearly 30 years of experience in the industry and a signature Private Label Living process that will guide you to a dream home that reflects your distinctive tastes and unique personalities. Available single-family estate and luxury villa home sites in the remaining six of 21 neighborhoods accommodate homes ranging from 2,800 square feet to more than 8,000 square feet. Mediterra homes for sale are also available.
---
Discover your perfect community by scheduling a tour of Mediterra or by downloading our brochure.