At Mediterra, the choice is yours when it comes to experiencing the Florida lifestyle with an award-winning luxury home community in beautiful Naples, FL, the best in luxury amenities, and high quality design and construction from luxury partners. If you're looking to buy a custom home in Mediterra, here are a few things you may not know about our one-of-a-kind luxury new home community.
Private Beach and Golf Exclusivity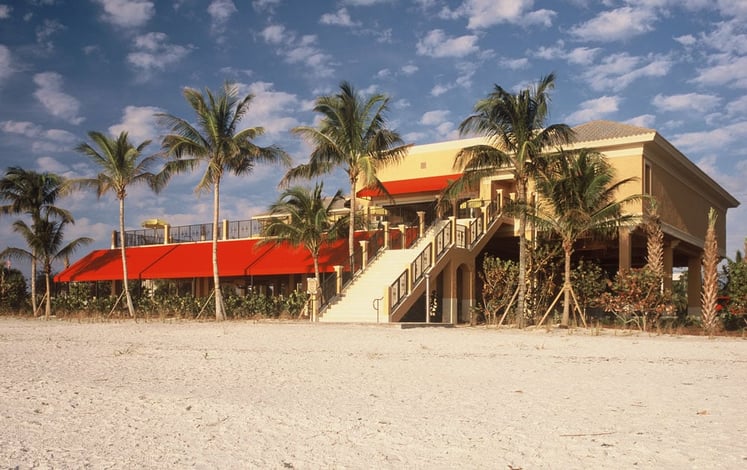 Mediterra is the only luxury new home community in Naples, FL that features a private Beach Club on the Gulf of Mexico and two Tom Fazio-designed golf courses.
Just a short drive from the luxury home community is a 10,000 square foot, two-story private Beach Club for residents to enjoy. The member-owned Mediterra Beach Club sits on 200 feet of private shoreline on the beautiful Gulf of Mexico where residents can revel in a beautiful day on the beach while being catered to by a friendly and professional staff. The Beach Club has an elevated swimming pool with a sundeck and valet service for beach chairs, umbrellas, beverage and food menus, and any other luxury akin to beach resort living. The Beach Club is also prepared to cater to your palate through casual indoor or outdoor dining overlooking the ocean with Mediterra's signature fine cuisine. Enjoy a perfectly prepared lunch while scanning for dolphins frolicking in the water or watching the steady stream left behind high-speed boats coasting along the horizon.
Within the community, the two Tom Fazio-designed golf courses are as beautiful as they are playable, designed to blend in with the nature preserves, lakes, and wetlands surrounding them. Both the North and South courses recently underwent renovations to accommodate the growing membership, adding a new irrigation system, new bunkers, two new pump houses, an improvement of airflow and sunlight, and new turf, specifically premium platinum paspalum grass, an environmentally friendly emerald-green turf known for improved playability and durability. Off the greens, Mediterra members can also take advantage of the Golf Learning Center which offers the latest in technology and instruction. Rest assured you will get plenty of tee times with limited golf memberships available. This brings us to our next point of interest.
A Golf Membership Just for You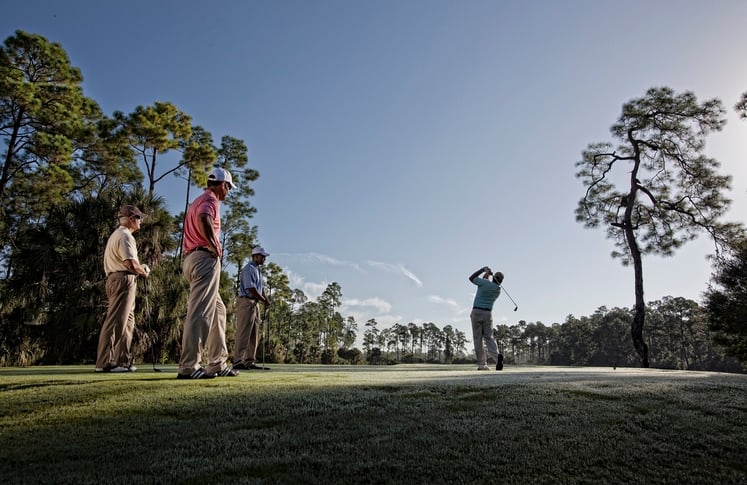 In order to ensure tee time availability for members, golf membership opportunities in Mediterra are limited to just 225 members per 18 holes. Currently, the waiting time for a golf membership is 18-24 months when you purchase an existing home in Mediterra. During that time, members can join as a Limited Golf Member. However, our golf club community has reserved a number of golf memberships for prospective homeowners who purchase a new construction home in our award-winning community. Find your new dream home and have instant access to your golf membership opportunity and the exquisite new improvements to the Tom Fazio golf courses.
An Abundance of New Model Homes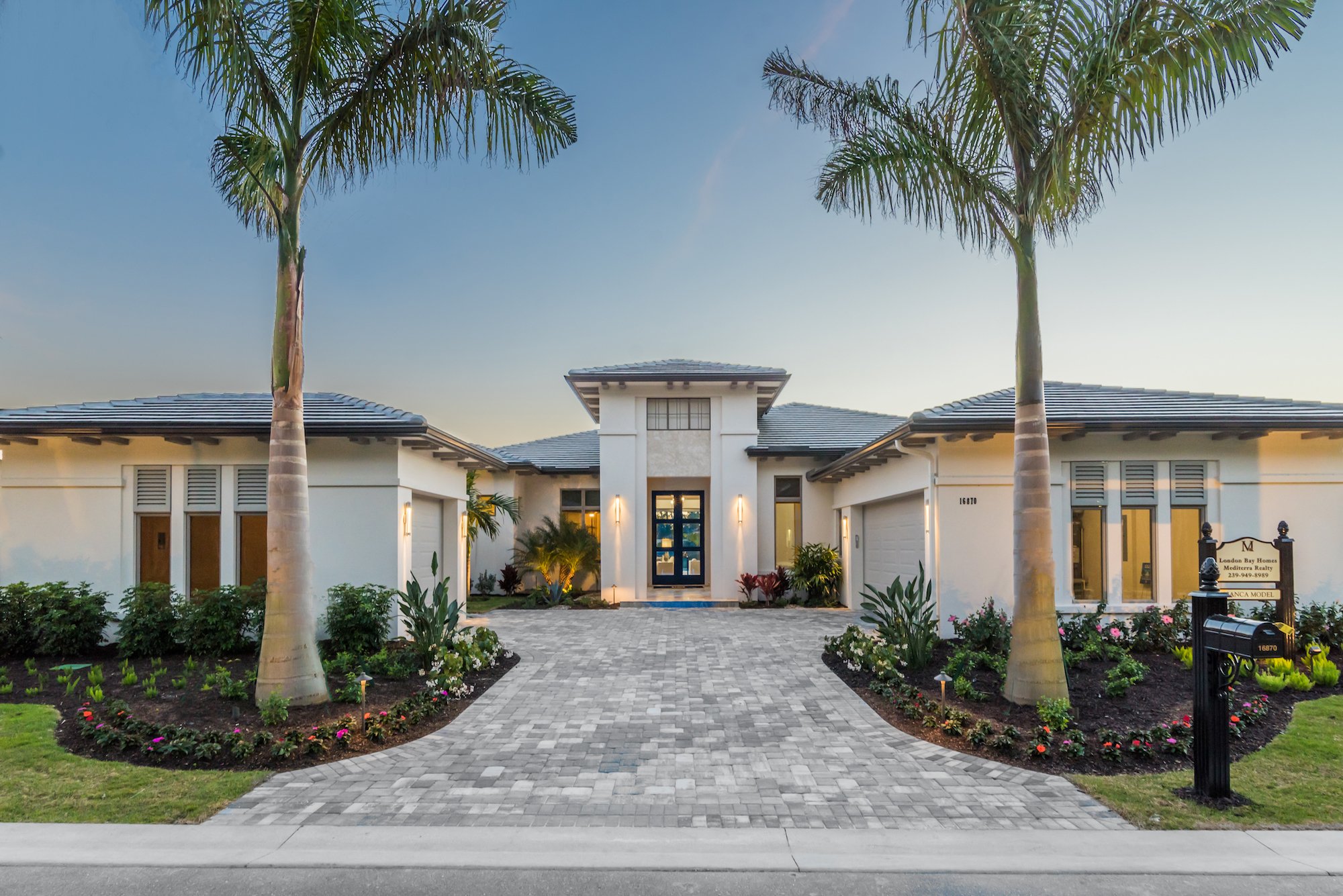 At Mediterra, our prospective homeowners have the opportunity to design and build their luxury home with a Naples custom home builder with 30 years of experience in the industry. London Bay Homes has built many of Southwest Florida's finest luxury custom homes and are committed to ensuring each new home is a reflection of their clients' distinctive tastes and personalities. Currently, London Bay Homes has several new model homes in Mediterra for prospective homeowners to tour, ranging from villa homes to single-family estate homes, as well as additional model homes coming soon. Each model home is fully-furnished by the award-winning team at Romanza Interior Design to include a fresh new design to complement the high quality construction. Schedule your tour to find your Move-In-Ready home in the Naples area's most exclusive and sought-after Country Club addresses.
Mediterra offers these unique attributes, as well as many others, to create a luxury home community where you can revel in the luxury living lifestyle you deserve. It's why we have been named CBIA's Community of the Year repeatedly, received three Distinguished Emerald Club awards, is a Top-50 Platinum Club award winner, and been named the No. 1 community in Florida for retirees by Best Retirement Destinations, along with many other designations. Download our brochure and learn how you can choose the lifestyle you deserve at Mediterra.