Homeowners focus a lot of attention on designing and building their perfect home, a place where they can show off their individual style and unique personalities in every architectural detail and every touch of interior design.
You are probably thinking of the luxury kitchen, where most of your time is spent on a day-to-day basis, or the master suite, where you aim to get restful sleep and prepare for the luxury living lifestyle you experience every day at Mediterra Naples.
However, in order to rejuvenate your senses and unwind, you need to find the perfect design for your luxurious master bathroom. Here are a few of our favorite bathroom designs to consider when designing your dream home.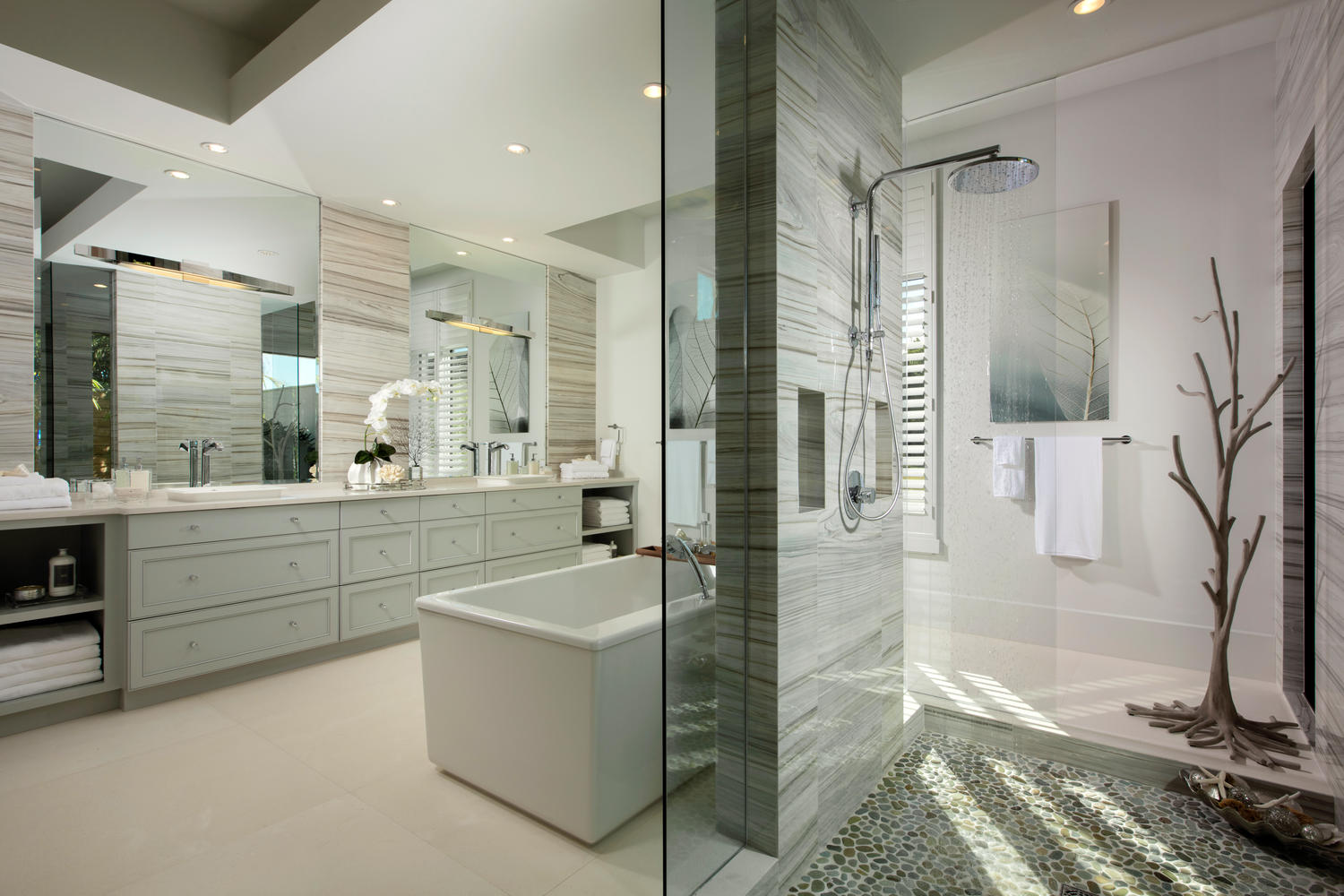 Spa-Like Luxury Master Bathroom
Want to get the serenity and calmness of a spa without ever leaving your home? By building a spa-like luxury master bathroom, every day can be spa day. Give your luxury master bathroom the opulence and magnificence of the spa by adding a giant white tub to soak and relax in, a spacious shower with intricate tiles, and big ceiling to floor windows, which will allow you to enjoy your bath surrounded by natural light. Add a touch of privacy by installing café curtains to block the view from the outside while still allowing you to bask in natural light.
Once the major design features are in place, decorate the bathroom with relaxing artwork, use greenery to promote freshness, and install soothing lighting to complete the tranquil ambience.
Mediterra Naples custom home builder, London Bay Homes, understands that a spa-like retreat is one of the most popular design trends in master bathrooms, which is why many of our homes feature unique designs with a spa-like influence.
Modern Farmhouse-Inspired Master Bathroom
If you are inspired by a rustic farmhouse look, a-la Chip and Joanna Gaines, bring that design to your master bathroom and build upon it with luxurious modern touches. A sliding barn door, a wooden interior, and similar farm decorations will bring a simple and chic look to your master bathroom.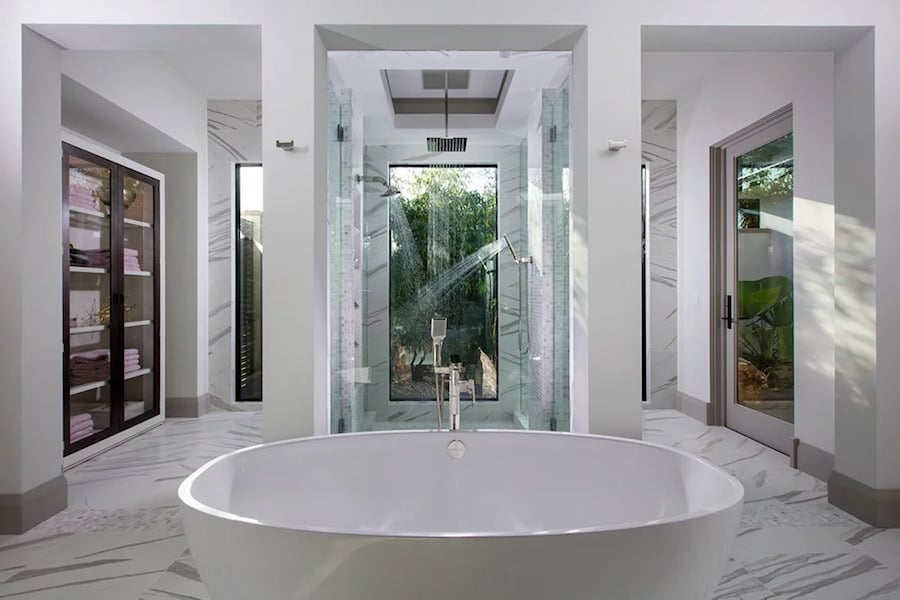 Sophisticated Master Bathroom
Want to feel like a queen in your bathroom? You can enjoy royal treatment in a sophisticated master bathroom. Ivory and cream tiles elegantly placed with a touch of gold will give the appearance of a queen's court, not a bathroom. To get this extravagant look, install a big, crystal chandelier in your luxury master bathroom or a big mirror with ornate decorations to complete your royal and glamorous look.


Cottage-Style Master Bathroom
Cottage-style master bathrooms bring the colors and texture of a seaside getaway into your home. Airy and bright, these bathrooms bring peace and relaxation to your space just like a cozy stay at a cottage. Get this look with blues, tans, and greens, or throw in beaded-board wainscoting, wide molding, or vintage furniture such as a classic claw-foot tub.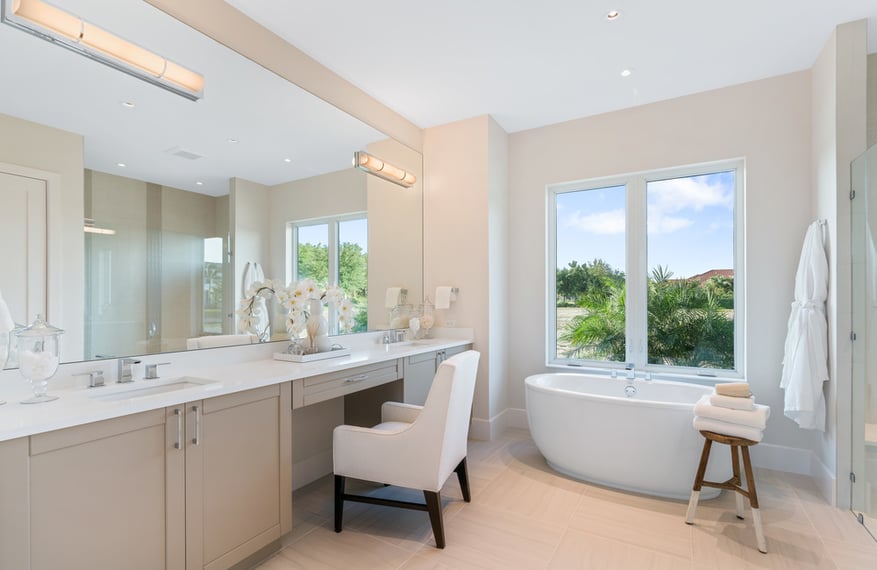 Marble-Inspired Master Bathroom
There is nothing more luxurious than marble, and when you center your master bathroom design on it, it becomes art as well. A huge marble tub, black and white marble floor tiles, or a traditional sun-bathed room will give your house graceful appeal. You can also add marble sculptures in the space to make it even more extravagant.
---
To have a luxury London Bay Homes master bathroom of your own, contact us or view brochure for more information.