The Fourth of July is often associated with fireworks, barbecues, picnics, and families, so on this Independence Day, make sure you are celebrating with the ones you love at one of the many wonderful events scheduled in Naples, FL.
4th of July Parade
Every year, businesses and organizations alike construct a float or drive a beautiful luxury car through the streets of Downtown Naples to celebrate this holiday. This year, the parade will start at 10am on July 4 on Broad Avenue S., then head to Third Street S., 5th Avenue S., and 8th Street S. past City Hall, ending at 8th Avenue S. and 8th Street S. Candy and music are always the star players of this event.
4th of July Fireworks
The City of Naples always hosts an amazing fireworks display on the beach at the Naples Pier. This year, the show will begin at 9pm and will last about 20 minutes with special effects musically choreographed to patriotic selections that will be simulcast on the radio. Our tip: Arrive early to get a good spot on the beach.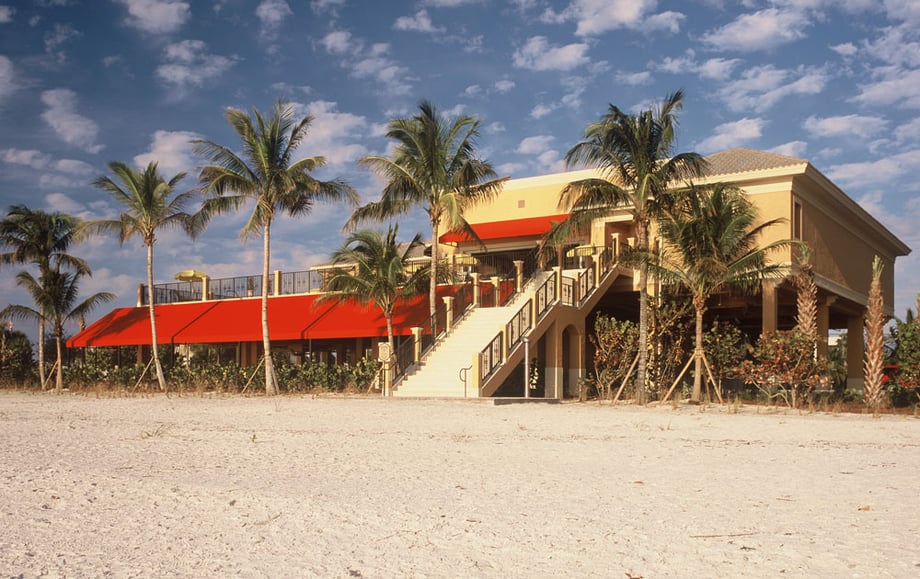 Mediterra Beach Club Fireworks and Family Picnic on the Beach
Mediterra residents get to avoid the crowds on the 4th of July as they take the short drive to the member-owned Beach Club located right on the Gulf of Mexico. This year's Family Picnic on the Beach will feature brats, burgers, chicken fingers, and more! Guests of all ages will be able to enjoy themselves without dealing with the overwhelming crowds found at other events.
4th of July Boat Cruise with Naples Marina & Excursions
Naples Marina & Excursions are helping the general public avoid the crowds by hosting an excursion on the 4th of July to see the sunset and fireworks from the Naples Pier. Guests can choose from a public party boat or a private 6-passenger boat. Tickets on the party boat are $55 per person plus tax and gratuity and the party starts at 7pm. The boats will be pulling back into the marina at 11pm.
4th July Fireworks Boat Excursion
There is another boat excursion for Naples residents to enjoy the lovely fireworks during the 4th of July. Boarding at Tin City, this excursion takes guests on the Pure Florida Double Sunshine for hors d'oeuvres and refreshments while watching the fireworks. Tickets for the ride are $60.
4th of July at Sugden Regional Park
If you're more of a land person, you can head to the Sugden Regional Park in East Naples where they will have an all-day event to celebrate our Independence Day. Park-goers will enjoy an ice-cream social at 4pm, followed by a D.J. and food vendors that will provide food and entertainment into the evening. Fireworks will start shortly after sunset and will continue until 10pm. Remember to bring a lawn chair or blanket to enjoy the show in comfort.
That's just a handful of wonderful events available in Naples, FL for a fantastic and joyous 4th of July celebration. Of course, the most private and least crowded event can be found at the Mediterra Beach Club, but only Mediterra residents are allowed to attend this fun and family-friendly event. Looking for a luxury custom home in Naples, you can always check out our Move-In-Ready Homes to start enjoying your luxury living lifestyle now. Once you are a Mediterra resident, you can enjoy all of the wonderful amenities this luxury golf club community has to offer. Download our brochure to learn more.