For anyone new to Naples, or you're just beginning your journey in wine tasting, you will love experiencing some of the finest wines from around the world, each unique in ambiance and characteristics. Here are some of the best wine bars in Naples, Florida.
Related Blog: Best Coffee Shops In Naples, Florida


1. Sea Salt: A Unique Wine and Dining Encounter in Historic Downtown Naples
Not only will you be impressed with a collection of wines from "some of the most revered wines in the world," but you will also be enamored by the architecture of Sea Salt's wine cellar. Allow their wine expert to help you with a glass of wine for a delightful dining experience. Located on Third Street South, you can enjoy a stroll along one of Downtown Naples' signature destinations. Open for lunch (as well as dinner), start an afternoon of shopping with a glass of memorable wine.


2. Cooper's Hawk: Wines of Excellence by a Winemaker's Selective Expertise
Naples is one of the locations across the country where the award-winning Cooper's Hawk wines are available for tasting and pairing. You have the opportunity to become a wine club member and enjoy the monthly-featured wine. Take time to relax in their spacious tasting room. Of course, there are delicious ways to enjoy a menu of mouth-watering dishes and desserts to pair with a delectable wine.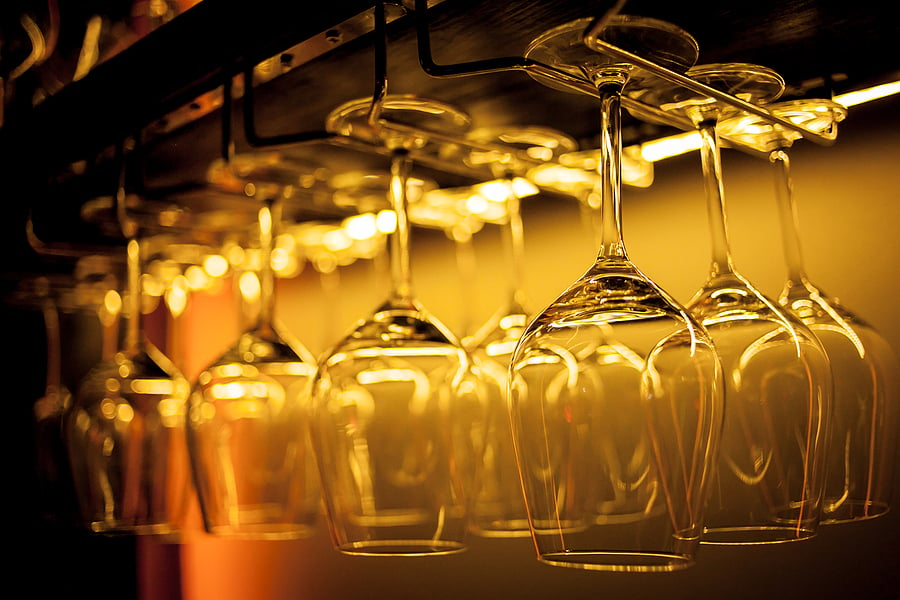 3. The Cave Bistro & Wine Bar: An Evening Experience to Taste Decades of Wine Collections
Another unique atmosphere in North Naples for "all things loved by passionate wine collectors and connoisseurs," you will want to plan for an evening at The Cave Bistro & Wine Bar. As you walk into the wine chamber, you will be whisked away "to a space reminiscent of a European wine cave," with delightful fruitful treasures lining its walls.


4. Caffé Milano: A Modern Rustic Italian Eatery with a Gallery of Wines
Another Downtown Naples restaurant located onFifth Street South, Caffé Milano, opens daily for lunch and transitions to another one of Naples' exceptional dining experiences, "presenting Italian gourmet in a casual setting." Along with its gallery of wines, Caffé Milano offers beverages to compliment everyone's taste.
---
Naples is one of Southwest Florida's most elegant cities. At Mediterra, we offer pristine amenities for an exciting and elegant lifestyle. Our Beach Club is your private venue where you can enjoy fine wines while you relax for casual and al fresco dining experiences, with majestic sunset views from across the Gulf of Mexico. Contact us today for more information about our community.