According to Statista, one of the top New Year's resolutions is to lose weight and get in shape, as well as learn a new skill or hobby. The Sports Club at Mediterra has everything you need to stick to those New Year's Resolutions for weight loss, great health, and new skills, with a variety of programs, state-of-the-art equipment, and a friendly, knowledgeable, and professional staff.
Mediterra has always strived to provide a welcoming environment that allows their members to be fit and healthy. With more than 30 classes held every week and state of the art equipment at members' disposal, sticking to that New Year's Resolution is as easy as heading to the Club with some friends and enjoying all of the Mediterra amenities. Here are just some of the great classes you can enjoy at the Mediterra Sports Club:
-Interval Intensity
-Ageless Grace
-Dynamic Flow Yoga
-Fitness Fusion
-Barre Pilates
-Men's Fit for Golf
-Mat Pilates
-Kickboxing
-Nia
-Spin
-Core Camp
The Mediterra Sports Club also hosts specialty classes once a month, such as Booty Barre, Yoga at the Beach Club, and even a Yamuna Body Rolling class, which uses specially-designed exercise balls to roll and stretch your body and work your muscles.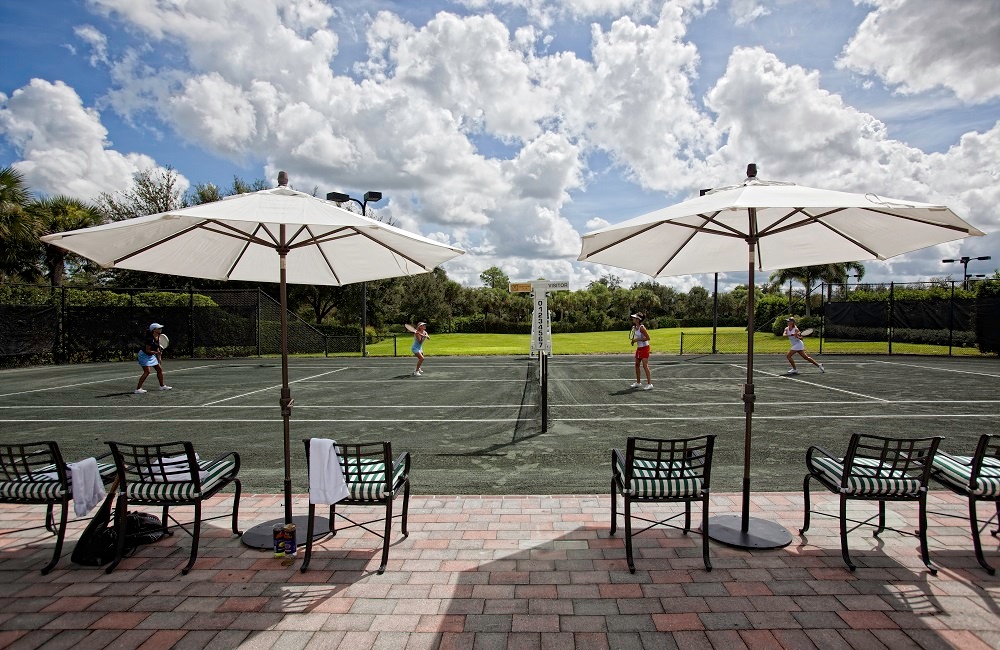 Aside from the fitness center, Mediterra also offers a top-rated tennis program - recognized by the U.S. Tennis Association as being an Outstanding Private Facility - with seven Har-Tru tennis courts, the two-court Tennis Colosseum, and a rounded court for members to enjoy.
Mediterra residents can also hit the greens on our two Tom Fazio-designed championship golf courses designed to blend in with the nature preserves, lakes, and wetlands surrounding them. These challenging, rewarding, and breathtakingly beautiful courses were named one of the 50 Best Golf Communities in America by Golf Digest. Golf membership is capped at just 225 members per 18 holes, and currently, the waiting time for a golf membership is one year when you purchase one of our existing Mediterra Naples homes for sale. However, London Bay Homes at Mediterra has reserved a number of golf memberships for prospective homeowners that purchase a new construction home, making it even easier to choose your active lifestyle at Mediterra.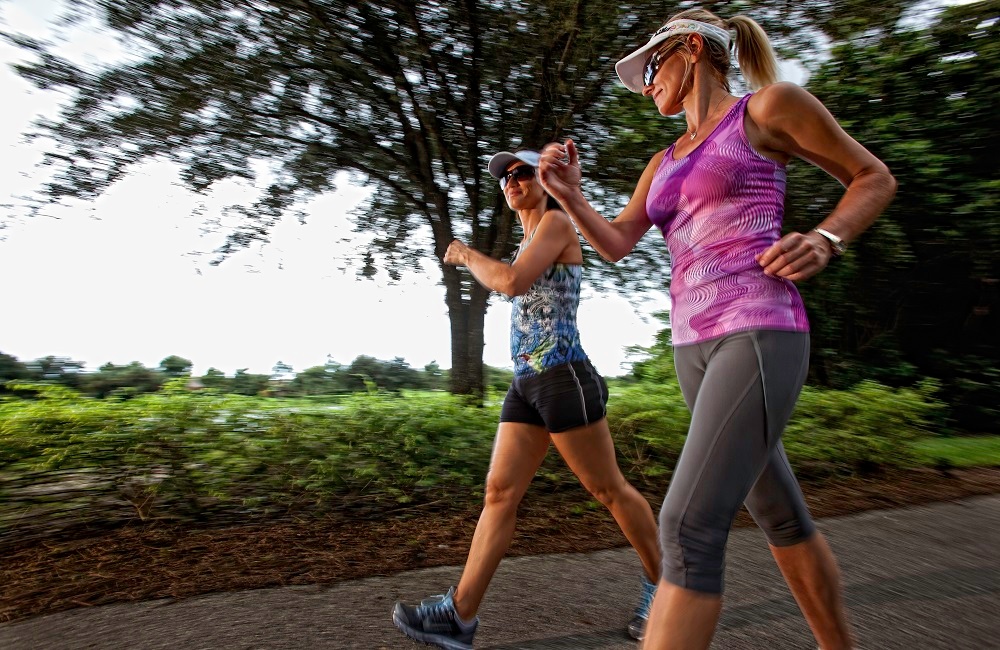 If you would rather enjoy a more leisure way of hitting your fitness goals, you can also take a rejuvenating walk on our eight miles of trails and pathways that lead around the community, including paths that will take you through our three themed parks. Parque Celestial highlights astrological elements that make for a lovely stroll; Parterre Garden offers formal, sculpted gardens to relax with a good book or a picnic with family or friends; and Calusa Play Park is an interactive children's park with an active play area with grassy hills, play equipment, a basketball half court, and a story-telling circle with a raised seat-wall and low bonfire pit.
Let's get lean and healthy in 2021! Download the Mediterra brochure to learn more about Naples' premier luxury home community or visit our Lifestyle page to see why Mediterra has been named Community of the Year over and over again!