Eating right and getting enough exercise is key in maintaining a healthy weight and avoiding certain health problems. If you don't have time to pack yourself a healthy lunch, there's not enough time to cook, or you don't have the skills to create a deliciously prepared meal that will invigorate your body and soul, we've got some news for you.
Naples, FL has some of the best dining options available for those wanting to make a healthy lifestyle change or continue eating right. As the happiest and healthiest city in the U.S. for the past four years, Naples has a diverse group of cafes and restaurants to satisfy your taste buds and improve your overall well-being with fresh and organic ingredients, superior cooking methods, and carefully crafted recipes. These are Mediterra Naples' top cafes and restaurants for healthy dining in Naples, FL.
Fit and Fuel Cafe
Fit and Fuel Cafe isn't your average cafe. Serving healthy, organic choices and locally-roasted Panther Coffee, this small restaurant is the perfect place to grab a yummy sandwich or salad for lunch on-the-go or enjoy hot coffee made with green coffee beans and a pastry baked fresh every day.
Food and Thought
Food and Thought is a 100% organic cafe and juice bar that is a favorite among locals. Whether it's breakfast, lunch, or dinner, or you're eating on-the-go or dining in their quaint courtyard, you'll savor each bite of of their certified organic meals and snacks. Food and Thought is more than a cafe, it's a welcoming experience in peaceful nourishment.
Jane's Garden Cafe on 3rd
Jane's Garden Cafe on 3rd is a story about a husband and wife that wanted to encourage healthy living and dining. They opened Jane's in 2005 and have offered the freshest products and reasonably-sized portions ever since. With weekly specials and food specifically created for young health enthusiasts, Jane's is a family-friendly cafe with breakfast and lunch options that hit the spot.
Kitchen41
Kitchen41 is another healthy dining option in Naples, but its focus isn't just on the freshest ingredients, but also the cooking technique used to cook their meals. This dinner-only restaurant uses Sous Vide to cook their food, a cooking method that consist of vacuum-sealing food, immersing it in a water bath, and then cooking it at a very precise, consistent temperature. It may sound different, but this technique allows each morsel to retain 100% of its nutrition and we definitely like that.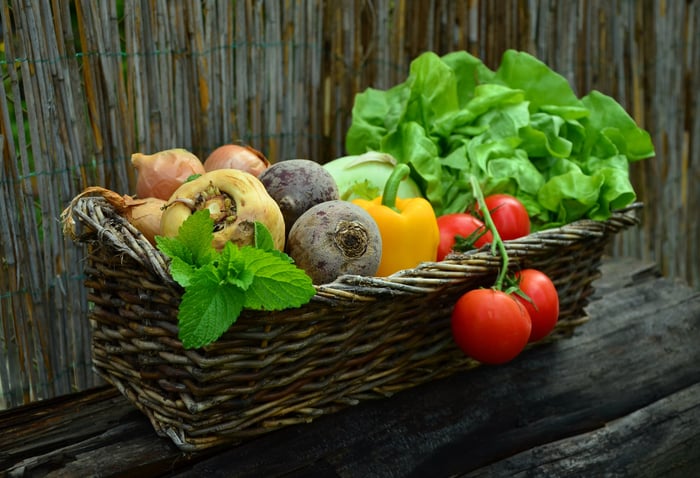 Organically Twisted
A dream that started as a food truck has grown with the Organically Twisted shop, promising to serve crazy twisted amazing food every time you walk through the doors or place your order at the various stops of its food truck. With a love for farming and a distaste for nutritionally-challenged fast food, Chef John at Organically Twisted serves the best ingredients in unique and flavorful combinations to make your taste buds dance. Helpful tip: Their veggie-stuffed guammus (a mixture of guacamole and hummus) served in a pretzel cone is only the start of the deliciousness.
The Bowl
Fresh, tasty, and good for you are just some of the ways to describe The Bowl, a cafe in Naples, FL with a mission of serving healthy, delicious bowls that people can feel good about eating. Made with organic, local ingredients, The Bowl offers a variation of acai bowls, smoothies, kombucha, and cold-brewed coffee for breakfast, lunch, or a late afternoon snack.
The Local
The Local is Naples' first farm-to-table, sea-to-table restaurant, offering grass fed beefs, meats from sustainable farmers, local seafood, and the freshest local produce in Naples and Southwest Florida. This restaurant serves lunch and dinner, and caters to a variety of diets, including pescatarian, vegan, and vegetarian. They also features a variety of wine to satisfy every palate.
Veranda E
Veranda E is the only restaurant on this list that has its own on-premises, sustainable organic garden. Located in The Escalante Hotel on 5th Avenue South, the Verande E serves lunch and dinner that is Asian-inspired and French-influenced using farm-to-table and field-to-table ingredients.
The Club at Mediterra strives to inspire its residents to live a healthy and active lifestyle through many aspects of our programs, including the Sports Club where you can take part in more than 30 classes per week, enjoy a variety of programs, utilize state-of-the-art equipment, get your questions answered by a friendly, knowledgeable, and professional staff, and enjoy the companionship of nearly 300 participating members. The Club has also undergone renovations that have allowed more space and amenities to accommodate our growing membership. Download our brochure to learn more about our golf and country club community in Naples, FL.