As we await the first days of fall when the breezes start to sway the palms and our friends from the north start to make their way down south again, our Naples luxury community is busy filling the calendar with fun activities to make the most out of the summer time left. From refreshing days at the beach to comforting pasta nights at the Club, Mediterra is making sure their residents are making the most out of the dogs days of summer.
For starters, our members have continued enjoying delicious dining options in the casual and fine dining rooms at the Club at Mediterra, especially the weekly Pasta Nights that have become a club favorite. Every Sunday, Chef Tyler prepares a scrumptious pasta dish that all members can enjoy for $24 per person. Comfort food in a luxurious environment; it can't get much better than that unless you are delighting in refreshing lunch at the private Mediterra Beach Club.
The Beach Club is the perfect spot to spend the rest of your summer days with 200 feet of private shoreline and a 10,000 sq. ft., two-story Club with a second-floor pool overlooking the white sandy beaches of the Gulf of Mexico and casual indoor or outdoor dining. The Club also holds a Beach Sunday Brunch every week for $24 per person. Those days and every other day, the Beach Club's professional staff will make sure all of your needs are met with Mediterra's concierge service. Forgot your towel? We'll bring one for you. Need a drink? We'll bring that to you too and we'll even throw in a little umbrella. Of course, one of the best days to enjoy the Beach Club will be on Labor Day, September 7, 2015, when Mediterra will be hosting an All American Family Fun Day. Food, games, and fun; isn't that what summer is all about?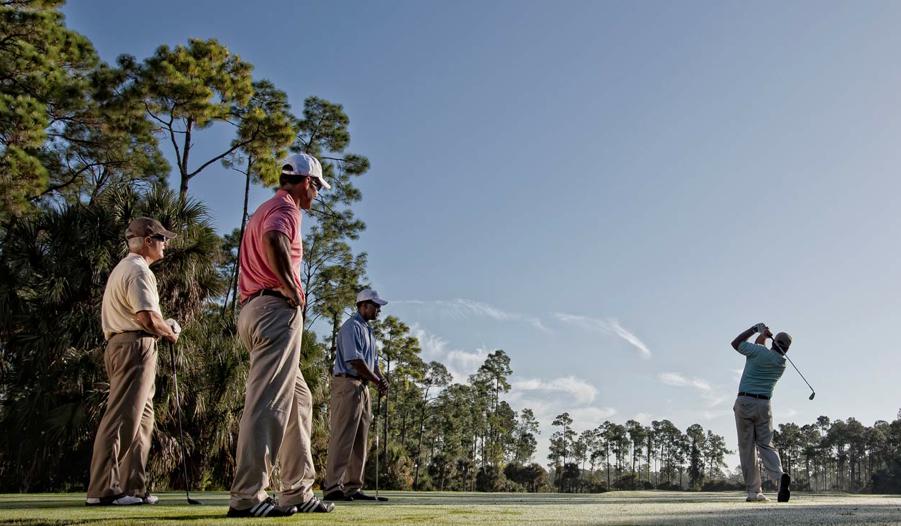 Now, if it's golf calling your name, you'll be happy to know that you can still schedule your day out on the greens during Mediterra's golf course renovations. The South Course is already in the middle of its two-year renovation, but the North Course is available on most days to satisfy your hunger for the relaxation golf brings. It is, however, scheduled to be closed on Aug. 17-23 and Sept. 7-8 and 14-15. The South Course is receiving a new irrigation system, new bunkers, two new pump houses, an improvement of airflow and sunlight, and new turf, specifically premium platinum paspalum grass, an environmentally friendly emerald-green turf known for improved playability and durability. The North Course will receive those same improvements when its renovation begins in spring 2015.
On the minimal number of days when the North Course is closed, you can always get your golf fix by taking advantage of Mediterra's reciprocal programs. Mediterra is currently partnered with 30 golf facilities which include dining, as well as 10 dining facilities and more than 10 tennis facilities which also include dining.
If the heat is a little much for you, you can always stop by the Sports Club and stay fit and active with the more than 30 classes available or a solo workout at the fitness facility. Members can take part in anything from Yoga to Zumba, Crossfit, Spinning, and Titleist Performance Institute Certified Golf specific programs or take their turn on the state of the art equipment at the members' disposal, including 16 newly added pieces of Cardio equipment such as bikes by Expresso and Treadmills, Stairmills, and Adaptive Motion Trainers from Matrix.
There is truly something for everyone at Mediterra. Discover these, as well as many more luxury amenities, when you schedule your tour. You can also download our brochure for more information on Mediterra, the most sought-after address in Naples.