Studies from around the world have shown that living near green spaces and spending time in nature makes people happier, a conclusion that leads us to believe that being surrounded by nature in Naples, Florida is part of the reason our residents feel their best when they are here.
There are several state and local parks in Naples, Florida where you can be around nature and take a nice long walk or hike to take part in active living. From walking along the beach in Delnor Wiggins State Park and Lowdermilk Beach to walking along boardwalks at Freedom Park and Gordon River Greenway, here are just a few more places you can soak up the sun and take in the beauty of nature:


Audubon Corkscrew Swamp Sanctuary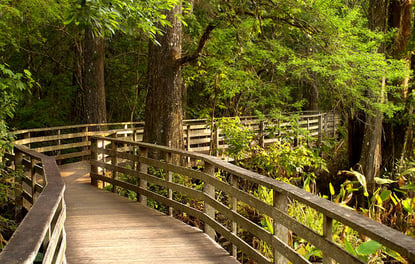 The Audubon Corkscrew Swamp Sanctuary takes you on a trip into the swampy ecosystem of the Everglades.

Visitors and residents can take a walk along the 2.5-mile boardwalk that extends into the lands and envelops you in pine flatwoods, wet prairie, marshes, and the largest old-growth Bald Cypress forest in North America.

Take a walk here and you'll find alligators, otters, white-tailed deer, and red-bellied turtles, as well as wading birds, songbirds, raptors, and the Painted Bunting. Walk for stress relief and enjoyment, or even pull out your camera and digitally capture the beauty to take home.


Collier-Seminole State Park
Recently renovated and ready to entertain guests, the Collier-Seminole State Park is 7,271 acres of great mangrove swamp filled with a wide variety of wildlife, including several endangered species, and intermingled with one of the three original stands of royal palm trees in Florida.

There are many trails you can walk along to see different species of plants and animals, some along the Blackwater River. This river makes its way through the mangroves and heads to Blackwater Bay and Ten Thousand Islands.

If you want to experience more of the state park, you can rent a canoe or bring your boat to access the boat ramp. Guests can also use the trails for bicycling or hiking.


Naples Botanical Garden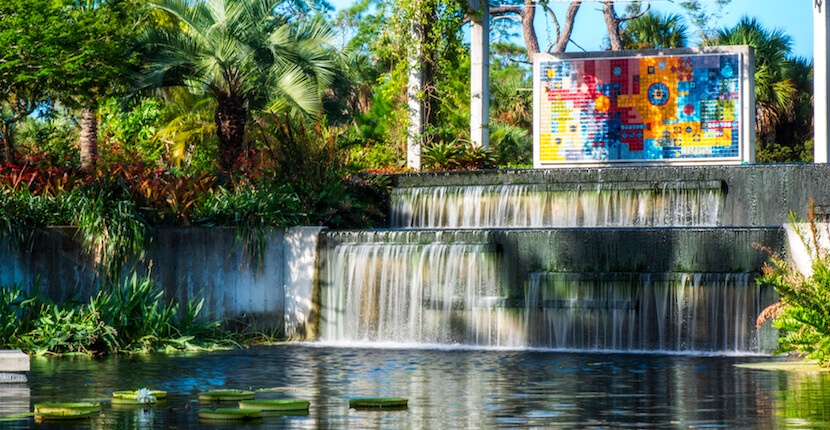 The Naples Botanical Garden is made up of 170 acres of gardens and preservation land.

Within its acreage, it has seven distinct natural habitats and ecosystems, with over 1000 species.

The garden was created by local plant enthusiasts who wanted to educate everyone on the many plants in our ecosystems and inspire everyone to take care of the plants around us that provide beauty, tranquility, sustenance, and well-being.

The themed gardens of the Naples Botanical Garden represent the flora and culture of the tropics, while seasonal displays offer more opportunities for education and engagement.


J.N. "Ding" Darling National Wildlife Refuge
The J.N. "Ding" Darling National Wildlife Refuge, stands as a testament to the serene beauty and ecological significance of the Gulf Coast region. Named after the renowned political cartoonist and avid conservationist Jay Norwood "Ding" Darling, the refuge sprawls across pristine estuarine habitats, mangrove forests, and tidal flats. The refuge offers a haven for both nature enthusiasts and researchers, boasting an array of trails, observation points, and educational programs that allow visitors to connect with the natural world and gain a deeper understanding of its delicate balance.


Keep Nature Close to Home in naples, florida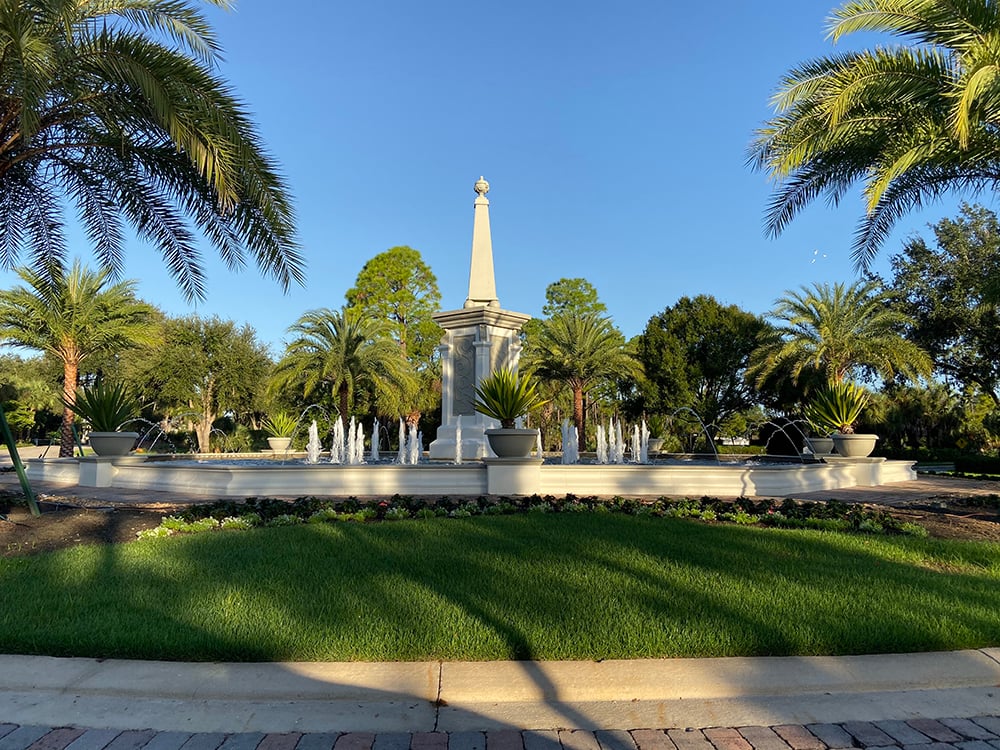 If you're considering moving to Naples, FL, and love the idea of enhancing your stress-free, nature-filled lifestyle, contact Mediterra to discover the 1,700 acres of nature preserves, lakes, parks, and open space available to our residents.

Mediterra was designed to reflect the lush beauty of the Mediterranean region of Europe and part of the luxury home community's natural charm lies within the 1,000 acres of preserves and lakes intermingled with gorgeous luxury custom homes.

Homeowners love to walk or jog along the eight miles of trails and pathways before taking a moment to relax and refresh in one of Mediterra's three uniquely themed parks featuring sculpted formal gardens, natural wetlands, and a children's play area.