Mediterra Naples residents have come to expect the exquisite customer service provided by the staff at the Club at Mediterra. When you dine at the club, you are treated with a plethora of culinary options, including delicious and sumptuous wine from our now award-winning wine program.
The Club at Mediterra was honored with the "Award of Distinction" at the 2017 Wine Program Awards from the Club Managers Association of America (CMAA). The CMAA is a professional association of managers of membership clubs. They promote and advance friendly relations among people connected with the management of clubs and other associations of similar character to encourage the education and advancement of members. They also assist club officers and members, through their managers, to secure the utmost in efficient and successful operations.
The annual Wine Program Awards recognizes the best club wine programs and laud CMAA member-managed clubs that establish and maintain fine wine programs for their membership and the quality and assurance of their wine program. The Mediterra Naples wine program scored 90 out of 100 points based on the wine program description, the interpretation of the wine list, the focus on the wine program, and the engagement of members, allowing it to jump to the top of the list. The Wine Program Awards honor clubs with an Award of Merit when it scores between 80 and 89, and an Award of Distinction when it scores a 90 or above.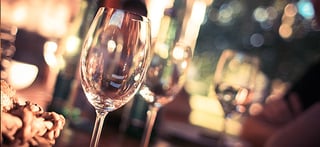 The expert staff at the Club at Mediterra Naples strive to recognize every resident by name and will also remember your favorite type of wine every time you dine with them. It is part of the exquisite service we offer along with delicious food prepared to tantalize your taste buds. Our food is prepared by a staff of award-winning culinary experts with a wide range of tastes to please every palate. The Tavern at Mediterra offers casual dining with gourmet brick-oven pizzas, seasonal salads, and open-air grilled entrees by a popular lounge with a fire pit. The Grille Room offers usual, fine, and healthy cuisine ranging from delicious soups and seasonal salads to exquisite gourmet sandwiches and first-class entrees.
The Club at Mediterra Naples' staff not only offers an exquisite dining experience, but also offers a full calendar of events in its 32,000 square feet of dining and social gathering space with a regular schedule of unique activities to boost resident camaraderie. Mediterra Naples utilize the Club at Mediterra so often, that the club at this exclusive new home community is undergoing another expansion to accommodate a growing membership. Mediterra is expanding and updating several other portions of The Club at Mediterra in order to provide luxury surroundings for their residents, and enlarging storage and staff areas to match the increase in numbers of both the members and staff. These changes will add an additional 24,000 square feet of space and renovate an existing 7,000 square feet. All projects will be funded through the Club's reserves and will be completed without a member assessment.
The continuing efforts made by the Club at Mediterra to ensure their members are immersed in luxury living Naples is one of the reasons we are one of the Naples area's most exclusive and sought-after luxury home community addresses. It is also part of the reason why our exclusive new home community has been named CBIA's Community of the Year 10 times, received three Distinguished Emerald Club awards, been named the No. 1 community in Florida for retirees by Best Retirement Destinations, and received the Top Country Club award from the 2017 Best of Naples FL Awards, along with many other designations. Download our brochure to learn more about Mediterra Naples.