Whether you're a first-time home buyer or are looking for your ideal home to enjoy retirement, there is a distinct difference between purchasing a new construction home versus purchasing a resale home. Simply put, you are getting the house straight from the people who have built it as opposed to the people who have called it home for a number of years and with that distinction comes a change in the home buying process. Know before you buy with these tips to purchasing a new construction home.
Know Your Budget
Before buying any home, prospective home owners should know exactly where they stand on the amount of money they would like to spend, as well as the maximum amount they will dole out if they find a home with which they fall in love. This will make it easier to sift through the houses on the market and not get caught up in homes that do not fit into the parameters set. Remember to include things like property taxes, homeowner's insurance, landscaping costs, Homeowners' Association fees, memberships, and furnishings.
Decide on the Type of Home You Need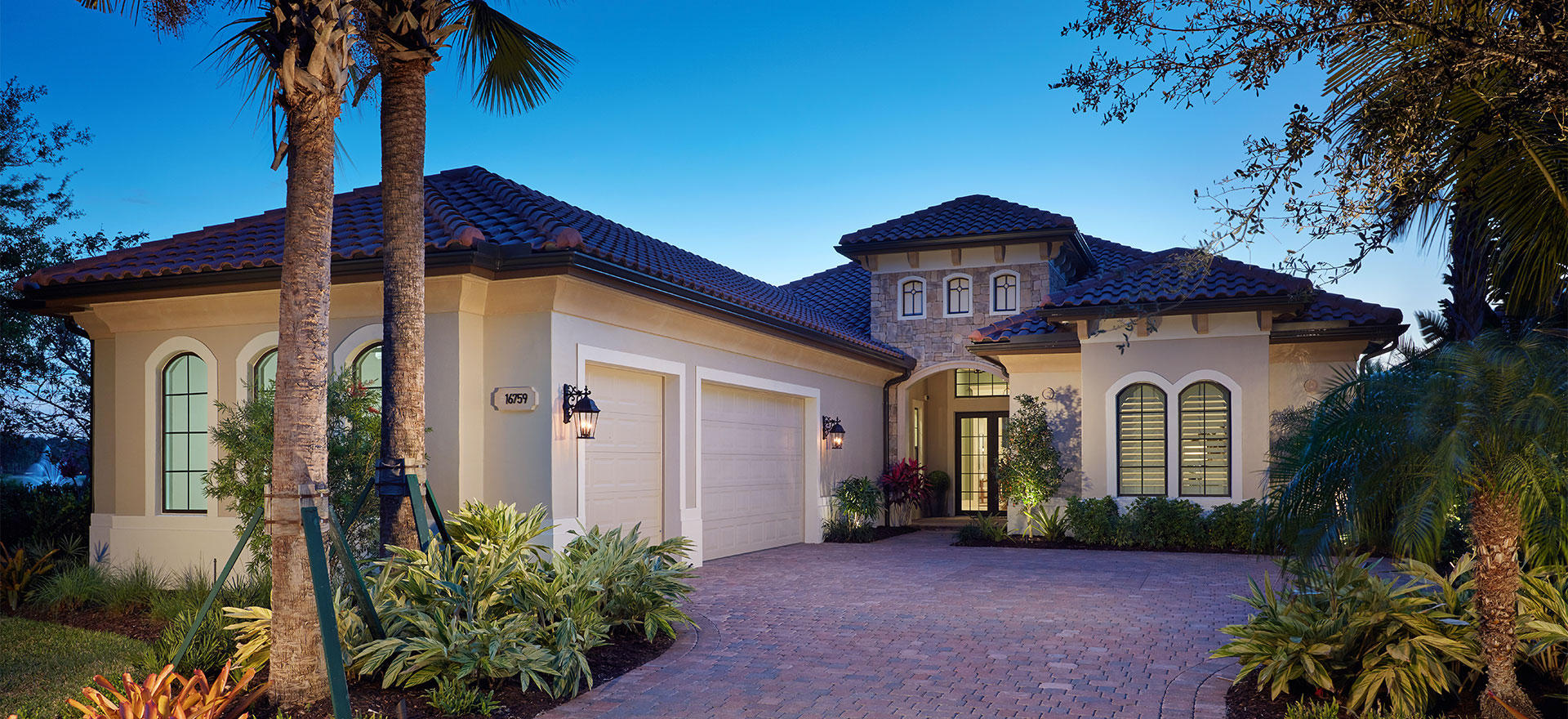 There are many options when it comes to floor plans for luxury homes and another way to narrow your search is to determine the type of home in which you would like to live. Do you want a luxury villa home with a courtyard or maybe you are interested in a luxury single-family home with an open floor plan? Are you okay with accepting the floor plan as is or would you like the opportunity to customize the floor plan to fit you? Some luxury home builders even have the capability of building a one-of-a-kind floor plan that is customized to your exact needs and specifications.
View Mediterra's list of luxury home floor plans to get started on your search.
Find an Agent
Yes, you can most certainly find a home on your own, but enlisting the help of a REALTOR® will make the process much easier to handle. REALTORS® are in the thick of things and can pinpoint the exact type of homes you are seeking in new home communities with just a coffee and a few keystrokes, at least that is how it will seem to you when they arrive with a handful of options for you to consider. They also know the area and can provide you with a list of neighborhoods and communities you should consider depending on your lifestyle.
If you're looking to live in a new home community, then you'll find that the sales centers have real estate agents waiting to assist you. At Mediterra, there are two Sales Executives with more than ten years' experience selling Mediterra homes. These in-house real estate agents know the communities well and will assist you in finding the perfect home by working with you or the real estate agent of your choosing.
Research Neighborhoods and Builders
New home communities usually have a list of experienced luxury home builders with which they work, so the first part of this step is researching different neighborhoods and communities to see which one fits your luxury living lifestyle. If you've enlisted the help of an agent then this is a great time to talk through your options with them. You can also read our 5 Steps to Finding Your Perfect Community to assist you in this process. Once you decide on a neighborhood or community, you can start delving into the preferred builders in the area to see which one works for you.
Tour Model Homes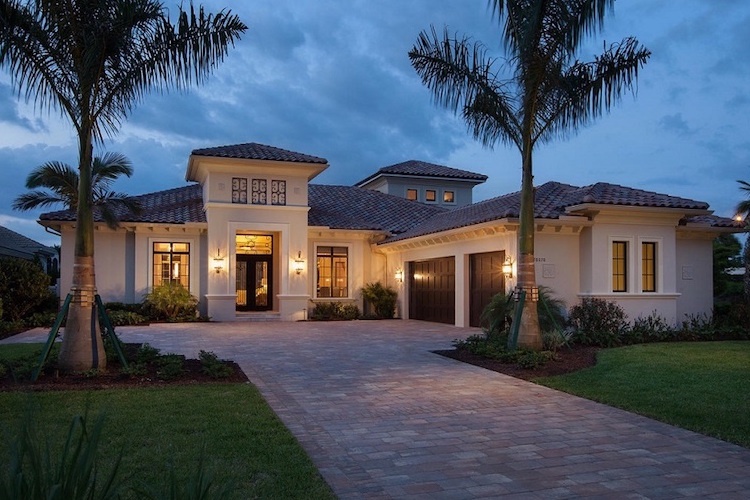 Once you have chosen your neighborhood or community, tour their model homes to see if the homes are what you seek. These model homes are the builder's showcase and should wow you when you walk through the house, but be aware that some finishes and furnishings may come at an additional cost so be sure to ask what is standard and what is optional to get a clear idea of the amount of extras.
If you happen to find a model home that is exactly what you need, ask the builder if the home is for sale. Home builders will sell their model homes, which may have had hundreds of people walk through it, but is still a new construction home that no one has lived in. This is a quick and easy way to get a new home without the wait, but you will be paying for the optional finishes and furnishings included and there is no leeway for customization. If you're happy with that, then your search is over.
Discover the easy way to buy a new construction home by viewing Mediterra's Move-In-Ready model homes.
Review the Contract More Than Once
We all know it is necessary to read everything in detail before signing a contract, but when it comes to purchasing a home, make sure all of the details you've discussed with the builder are included in the specifications you have laid out. This is another great opportunity to include a REALTOR® as they repeatedly deal with these types of contracts and can assist you in making sure everything is correct.
In your contract, you'll find an estimated date of completion, but it is important to keep in mind that this is just an estimate. Many things can occur during the construction of a new home that may delay the completion date. That doesn't mean that the builder will have free range on the completion of your home, but it does mean that the home may not be completed on that exact day. That being said, make sure the contract states the processes the builder has in place to deal with delays.
During Construction
Building a new home is an exciting time and you may find yourself wanting to walk the home site to see how far the construction crew has gotten in the build. If you have enlisted the help of an experienced luxury home builder, then you will be getting timely updates on your home and should not need to walk the home site. Of course, if you are just itching to see what they have done, call your project manager and set up an appointment. The project manager will be able to walk the site with you to make sure you are safe from the physical hazards involved in building a home, such as the piles of lumber, exposed wires, tools, nails, and any other items that may cause you harm. They will also be able to guide you through the home without stepping on newly laid floor tile or exposed carpet tack strips.
Get a Home Inspection and Review Your Warranty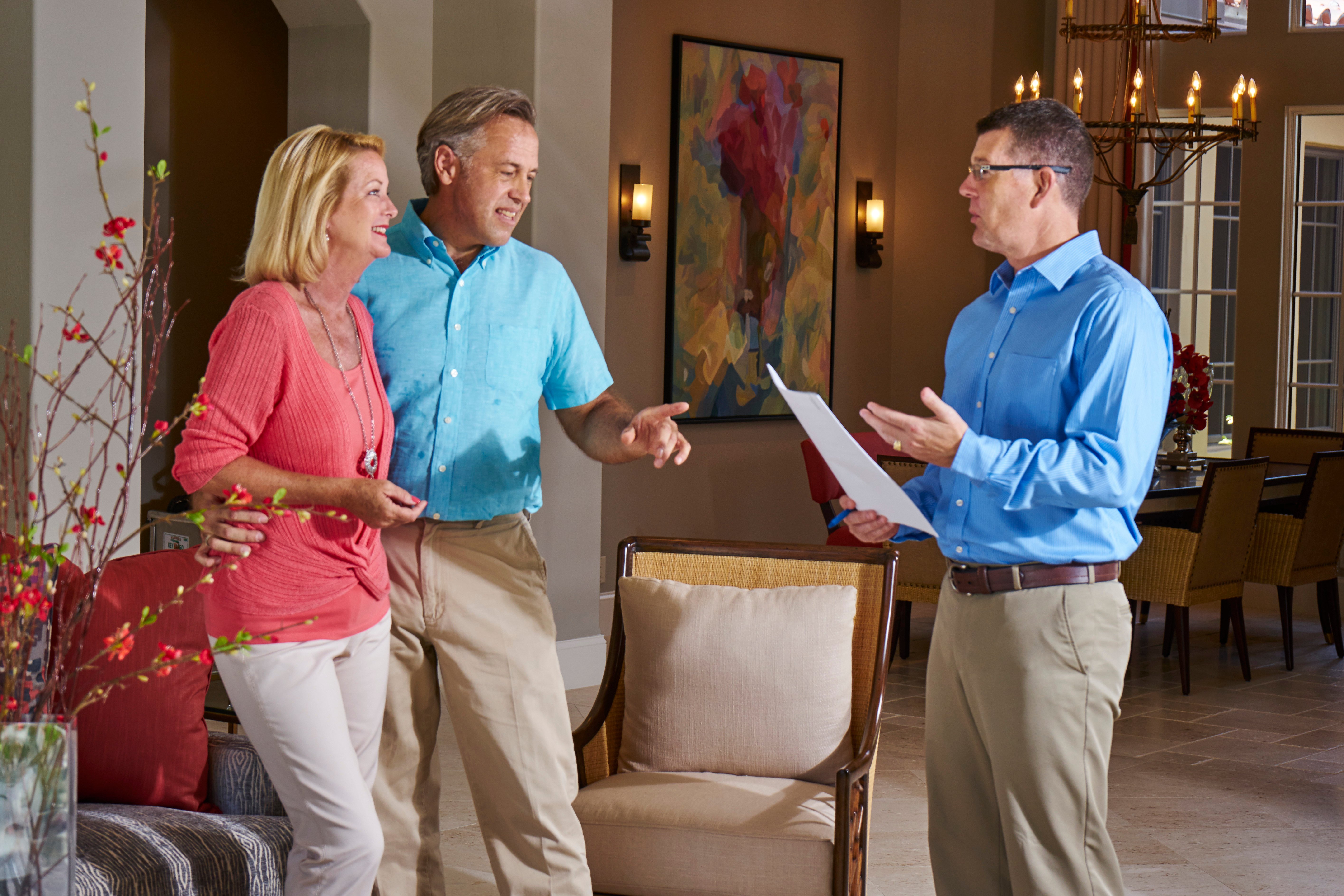 Your chosen home builder will provide an inspection of the home at completion, as well as a walk-through with you to ensure everything is how you requested it, but it is always a good idea to get a home inspection of your own. Make sure your contract states that you can have a private home inspector assess the home before closing. Your home inspector will be able to determine if everything is in working order and the builder will repair anything that is not up to par.
Once that is complete, review your warranty with the builder representative to see what is covered by the builder and what is covered by the manufacturers of the products in your home. This complete list will be a lifesaver if something happens to go wrong in your new home.
If you're ready to build a luxury new construction home in a reputable community that is beautiful and fits your luxury living lifestyle, consider Mediterra in Naples FL. Mediterra is a multi-year winner of the CBIA's Community of the Year award, as well as a recipient of many other prestigious awards. We currently offer an array of luxury amenities, including the member-owned Club at Mediterra with two Tom Fazio-designed championship courses and the private 10,000-square-foot Beach Club on the Gulf of Mexico. Our onsite amenities include themed neighborhood parks; eight miles of walking and jogging trails; a fitness complex with tennis and bocce courts, swimming pool and spa services; and the 29,000-square-foot clubhouse offering formal and casual dining prepared by a staff of award-winning culinary experts.
Download our brochure or schedule your tour to learn more about Mediterra.