Welcome to Mediterra's greatest luxury experience to date, the unprecedented estate homesite — Il Cuore. Named the crown jewel of Mediterra's renowned luxury community, Il Cuore is an exclusive home site that will be the location of a vast estate completely custom built to the homebuyer's preferences. An opportunity not to be missed, Il Cuore offers luxury fit for royalty and designed by you.
The Exclusive Opportunity
With Il Cuore, you have the opportunity to build an estate home that precisely expresses your vision and style. Only two lots were available to house an estate as significant as the Il Cuore—and one has already sold. With only one home site remaining, only a single discriminating purchaser has the opportunity to express their personal style on the grandest scale. It is a fleeting opportunity to own a site in Il Cuore and to create one of the most opulent estates compared to all other new home construction in Naples.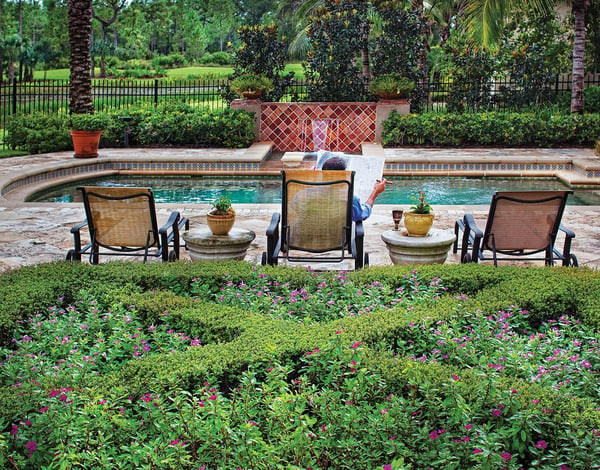 Unprecedented size, luxury and location at Il Cuore
The two estate homes built in Il Cuore will range from a minimum of 8,000 to 15,000 sq. ft. Sprawling luxury; sophistication and vast elegance are all included in this grand estate. With a home of this size and magnitude, you will have the freedom to create and design an estate that reflects your every desire in the architecture and interior design. Committed to creating the perfect estate, London Bay will take your vision and make it a reality.
To enhance the luxury experience, Il Cuore is located in one of the finest estate properties in Naples —Mediterra. Surrounded by over 50 acres of lush nature preserve, Il Cuore's views and surroundings know no rival in beauty.
Il Cuore's builder brings 25 years of luxury experience to the project
For the past quarter century, London Bay Homes has been a top Florida homebuilder, specializing in commitment to the highest possible level of personal service. London Bay's commitment to the homeowner or "Private Label Living" extends beyond the status quo to anticipating the client's wants, needs and desires. From the commencement of any project, London Bay includes the homebuyer in choosing designs, materials and features so that each home reflects the individual style of the client. Through a refined construction and design process, London Bay's dedicated team works tirelessly to create dream homes, while building a trust between client and team member to ensure complete satisfaction with the new home. London Bay's relationship with the homebuyer does not end with the finished home;long after the completion of the project, London Bay is there to answer any questions and assist homeowners with their new homes.
Experienced in creating the best luxury homes, London Bay can be trusted to build an estate that lives up to the extensive standards of Il Cuore. Since December 2009, London Bay homes and affiliates have managed all new home sales and marketing for Mediterra and have brought an unparalleled level of customization and craftsmanship to each and every Mediterra home. With in-house teams of architects, interior designers and construction professionals, London Bay will provide a seamless personalization process from blueprint to completion to ensure that these estates reflect the homebuyer perfectly and are unparalleled in design and style.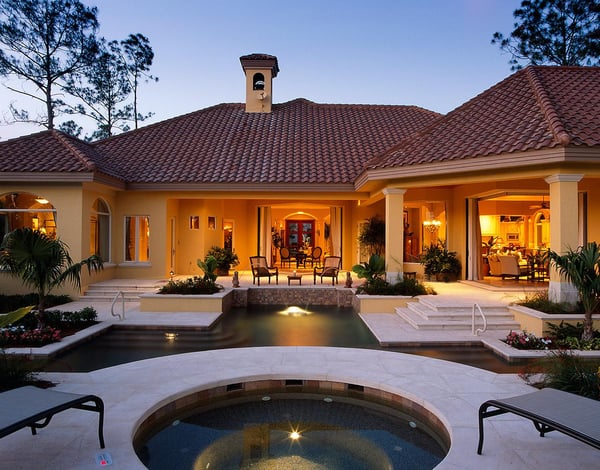 The Luxury Lifestyle-Even Better
Not only will the Il Cuore buyer live in a lavish estate, perfected to fit their specific needs and desires, but they will also enjoy the comforts of Mediterra's exclusive amenities. Just beyond Il Cuore's gates lie the unequalled facilities available to Mediterra homebuyers. Two Tom Fazio-designed championship golf courses are ready to be played and feature breathtaking views in addition to challenging holes. A 10,000 sq. ft. private beach club directly on the stunning Gulf of Mexico is also available. Mediterra residents often enjoy the intimacy of a quiet stroll or relaxing day at the beach without the hassle of excessive crowds. Mediterra also offers its award-winning club and clubhouse spa, as well as premier tennis courts and ample nature walks for exploration.
Discover Il Cuore today
Live a life of unprecedented luxury and experience the bliss of creating a space specific to your individual preferences. Unattainable until now, Mediterra elevates the idea of exclusivity and opulence to a new level at Il Cuore. Don't miss this fleeting opportunity and discover the excellence of London Bay's "Private Label Living" today. To learn more about Il Cuore, contact us today.