Shopping for a home isn't just about finding the best floor plan; it's also about being part of a community that suits your lifestyle. If you're an avid golfer, a community that does not have a golf course isn't going to be ideal. The same goes for someone who enjoys scenic walks as part of a fitness routine and then purchases a home in a neighborhood without walking trails or any real views of lush nature.
So how can you find a new home community that complements your lifestyle and also has the best floor plans for your ideal home? Roll up your sleeves, grab a pen and paper (or a tablet if you desire), and let's go through the stages of finding your perfect community. Don't worry, it will be painless and you'll be happy you did it.
Getting Started

The first thing you need to do is make a list of must-haves and would-like-to-haves to determine where your neighborhood priorities lie. This list should encompass everything from the type of home you seek, such as a condo, villa, or single family home, that fits within your budget to the type and number of amenities the neighborhood has. You may be happy with a short list of amenities as long as it includes your favorites or you may need a growing list of amenities to make sure you have something different to do every day. Either way, you need amenities that will support your interests and hobbies. A good way to assemble this list is to include items that your current community is lacking. Write down everything to ensure they are included in your new neighborhood.
What's Around?
Once you've determined the things you would like your perfect neighborhood to have, begin to think about the places you will go that are outside of your neighborhood. If you are a frequent traveler, a neighborhood with easy access to an airport may top your list. If you enjoy the arts, a neighborhood close to a thriving arts community may be just the ticket. Another thing to consider is the proximity to your job. That daily commute, if lengthy, will begin to take its toll.
Some things to consider:
Businesses
Shopping
Dining
Art Galleries
Museums
Parks
Pools
Tennis Courts
Nature Areas
Narrow Down Your Needs to One Area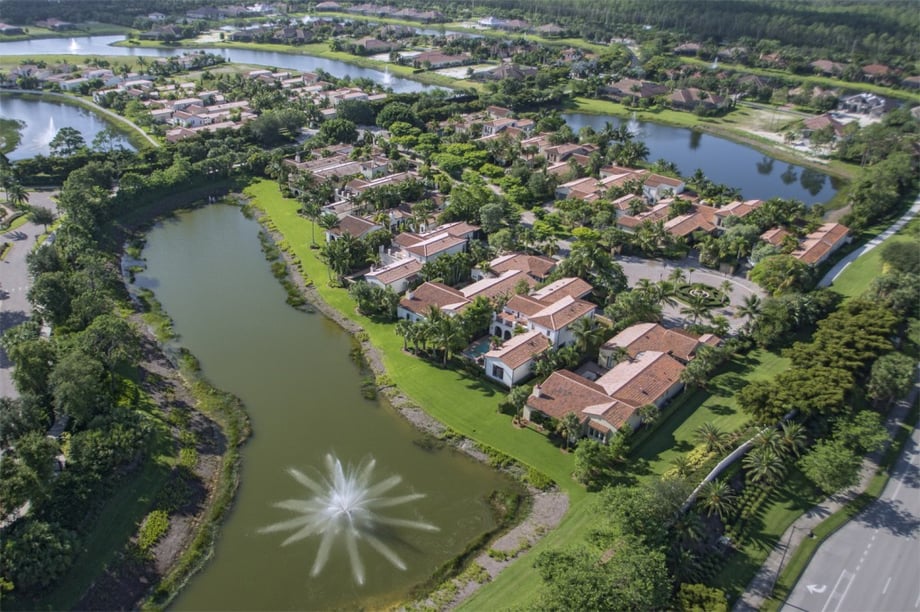 Once you have established your priorities and determined the types of places to which you would like to be near, choose the real estate areas that best suit your needs. Then, determine the top neighborhoods by listing the pros and cons of each to narrow down your choices.
After that task is complete, consider the crime statistics, school ratings, tourist attractions, and other area-specific statistics necessary to make your decision. This should leave you with a small number of neighborhoods that fit the bill.
Take a Trip
Now that you have a small list of neighborhoods that look good on paper, it's time to move away from the digital world and hit the pavement. Visit your top neighborhood choices to see them for yourself. Most communities have sales executives that will give you a tour of the community so you can get a feel for each and every one. During that tour, envision yourself living there. Is the neighborhood as beautiful as you thought? Are the amenities as described? Do the residents seem to share in your lifestyle? Ask if you can speak to a couple of residents to get their opinion on the community. Sometimes, that is the best way to determine if it is the right fit.
The Time to Make a Choice Has Come
After you have gathered all of the information on each of your top neighborhood choices, it's time to weigh your options and make a decision. At this point, it should be easy to determine your ideal neighborhood, but feel free to go over all the information again and weigh the pros and cons to make your decision.
If you are considering a move to beautiful Southwest Florida, Mediterra is a wonderful option for your ideal Naples golf community. It is an award-winning luxury golf and beach community in North Naples with no more than 950 condos, villas, and single-family homes within its 1,697 acres. Miles of walking and bicycling paths connect neighborhoods and parks, while members enjoy 36 holes of Tom Fazio-designed golf, a private Beach Club on the Gulf of Mexico, a Sports Club with a full calendar of fitness activities, tennis, and fine and casual dining at its newly renovated 58,000-square-foot Clubhouse. Clubhouse. The Clubhouse employs a full professional staff that keeps everyone entertained with a regular schedule of unique activities.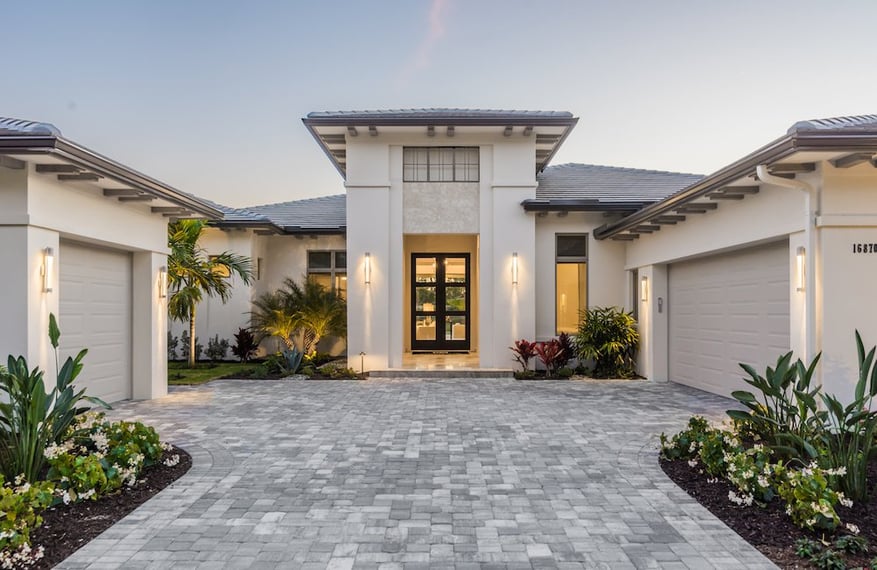 You'll find everything you need in Mediterra, including beautiful luxury custom homes by London Bay Homes. London Bay is a home builder with 30 years of experience in the industry and a signature home building process that will guide you to a dream home that reflects your distinctive tastes and unique personalities.
Available single-family estate and luxury villa home sites in the remaining six of 21 neighborhoods accommodate homes ranging from 2,800 square feet to more than 8,000 square feet. Model homes for sale are also available.
Discover your perfect community by scheduling a tour of Mediterra or by downloading our brochure.