Owning a home in Naples, Florida has many benefits! From ideal weather to great shopping and dining options, there is something here for everyone to enjoy! Naples is also home to world-class golfing, and there are even several options in owning a home on a golf course. Did you know that there are also advantages in owning such a property? Today, we will be sharing with you the top five benefits of owning a home on a luxury golf course in Naples!
Provides Prime Viewing Of Golf Tournaments
Known as the Golf Capital of the World, Naples holds over 80 championship golf courses. Because of this, many golf tours, both professional and novice, are held on several of the city's golf courses. Owning a home on such a golf course can provide you with optimal viewing seats right from your own home! It's a great reason to invite friends, who are avid golfers, over to enjoy watching the game with you!


Exceptional Scenic Views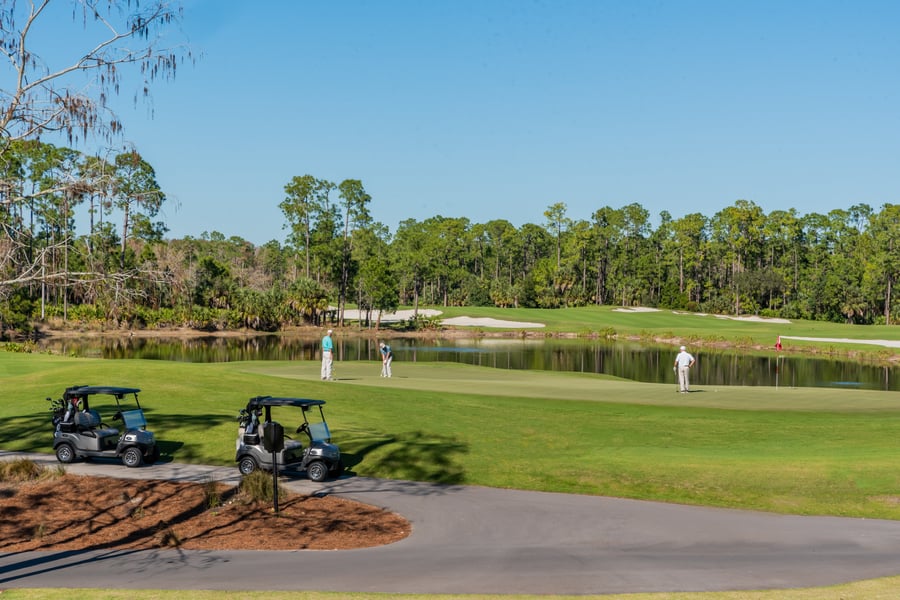 Golf courses are known for their beautifully kept putting greens and wooded areas. Many homes on courses have a Homeowners Association (HOA) which provides lawn maintenance services. Not having to worry about doing yard work helps free up your time and enjoy the area. The views in Naples are like no other, and with views like these, it will make it feel as though you are on vacation every day!


Encourages Healthy Living
Naples is known as one of the healthiest and happiest cities in the United States! In many areas, golf communities provide a discounted membership pass to its activities club for those who live in the property area. This means that residents can have access to all of the club's amenities. Having access to fitness centers, swimming pools, and a vast variety of other activities encourages residents to pursue a healthy and active lifestyle! For example, at Mediterra Sports Club, we offer a wide selection of activities, such as fitness classes, a renowned tennis program, and even our luxury golf course, which was featured in Golf Digest.


Peaceful Environment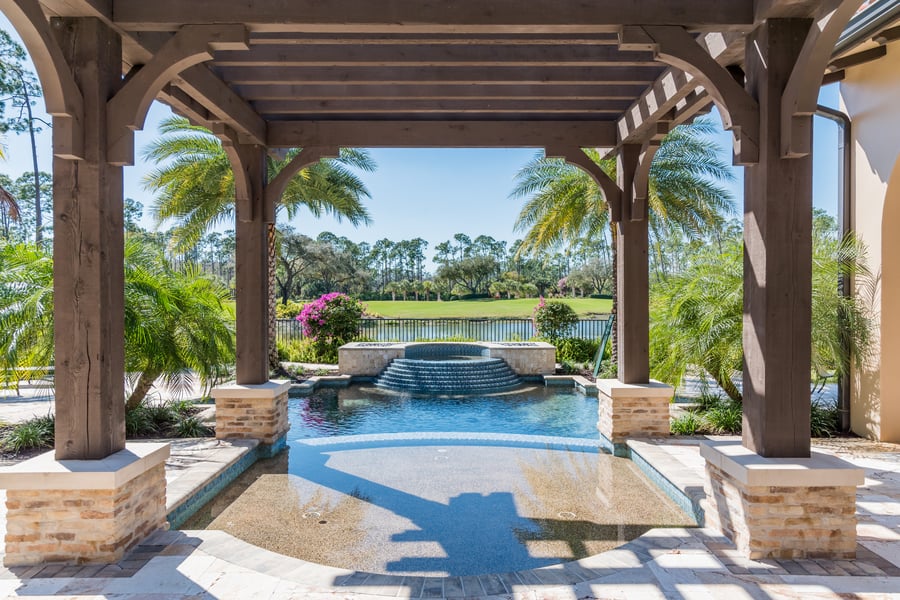 Golf is normally a day sport. This, in turn, means that golf courses are both empty and quiet at night. Some golf courses even have lakes or ponds in which you can walk to and feed the birds. When golf courses are not in use, you may also enjoy seeing wildlife in a peaceful setting! This makes it ideal for enjoying both your front and backyard in the evening!


Provides Opportunity To Be A Part Of An Excellent Golfing Community
Living in a golfing community offers you the benefit of being around other like-minded people - both golfers and non-golfers alike. Golfing communities provide something for everyone! Golfing is a social sport; it encourages others to make new friends and acquaintances! Golfing is for everyone, and all are welcomed! There are plenty of areas in a golfing community in which one can make lasting friendships. Trying other recreations a residence club provides can be a great way to try out new activities and make new friends!


Live In A Great Community!
Owning a home on a golf course in Naples has so many benefits. From the incredible weather to the beautiful surroundings, Naples has something for everyone! At Mediterra, we want to help you live the life you've always dreamed of! With our luxury golf course and many amenities to choose from, Mediterra can help you find the housing and community options that are right for you! We are happy to provide help in finding you the best luxurious custom home on our prestigious golf course. For more information on the homes and options we provide, contact us today!