Almost everyone you know has Naples, Florida on their bucket list of places to visit. Why is it so? Well, who would not like to visit or eventually live in a place with blue skies all year round? Naples, Florida is warm and sunny even during winter!
Besides the lovely weather throughout the year, Naples is popular for:
Beautiful sugar soft white sand beaches
World class golf courses
Exquisite outdoor adventures
Intriguing world class shopping experiences
Renowned dining
Cultural events and festivals
In Naples, Florida, you can never run out of things to do or places to see.


1. Incredible Beaches
Naples, in Southern Florida, features some of the nicest beaches in the state. Naples' beaches are not only beautiful, thanks to their sugar-soft white sands caressed by the moderate waves of the Gulf of Mexico.

Beaches can be found easily in this gulf coast-lined city. Each beach has its own distinct appearance and feel. Waves are normally mild and controllable, and the water is aqua blue. You can enjoy the white sands of Bonita beach and the beautiful sunsets from Mediterra's Private Beach Club. Other popular beaches in Naples, Florida include;
Naples Pier
Lowdermilk Beach
Clam Pass Park
Vanderbilt Beach Park
Delnor-Wiggins Pass State Park
Barefoot Beach Preserve
Keewaydin Island
Lover's Key State Park
The beaches of Marco Island


2. Award Winning Golf Courses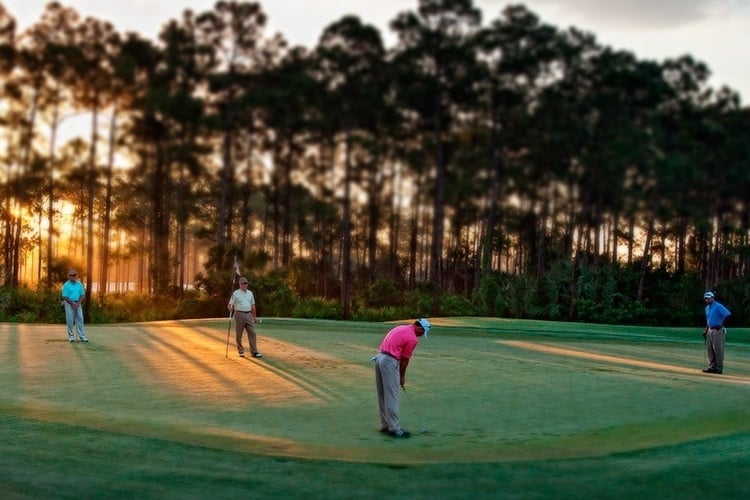 Frequent exercise is essential for maintaining excellent psychological and physical health, particularly as you approach retirement. Naples is known as home to more than 80 championship golf courses. Mediterra has two Tom Fazio-designed luxury golf courses. Other top golf courses include:
3. Outdoor Adventure
Naples is encircled by a covering of wildness, providing the opportunity to observe incredible species and enjoy leisure in and on the ocean, marshes, tropical forests, and idyllic beach isles. Boating, cruising, fishing, rafting, paddle boarding, sunbathing, hiking, bicycling, birdwatching, nature photography, or simply sleeping in the sun are just a few of the activities that will get you outside and connected with nature.

The list of outdoor activities, of course, starts with Big Cypress National Preserve and Everglades National Park. Visitors seeking a more relaxing outdoor adventure will enjoy sailing, boating, and beaching in Naples' vast outdoors.


4. World Class Shopping Experience
The famous Fifth Avenue and Third Street South are streets in old Naples where you go shopping like no other. All the world-famous luxury brands can be found in Naples, Florida. Consider visiting Venetian Village, Waterside Shops and Coconut Point Malls, which feature hundreds of stylish stores for an amazing shopping experience.


5. Renowned Dining
Naples never fails to impress. The restaurant scene is no different, fulfilling the expectations that come with Naples luxury living. Also located along famous Fifth Avenue and Third Street South are restaurants that provide an unparalleled culinary experience. Peruse a list of local favorite restaurants and be sure to make a reservation for your visit, especially if you are visiting during season.


6. Cultural Events and Festivals
There are more than 1,000 arts and cultural events scheduled every year in Naples, Florida. Most of these are complementary and so you can enjoy the art and music of the locals.

Popular cultural entertainment venues include Naples Players, Gulf Shore Players and Artis-Naples. Here, you can enjoy culturally rich attractions like plays, music and artwork.
---
When you visit Naples, Florida for a luxury life or vacation, you can never run out of things to do. Mediterra has it all put together for you to get the luxury lifestyle you have been dreaming about in Naples, Florida. Contact us today for more information.