Searching for your dream home is often a long battle of finding out what you cannot live with or without in a neighborhood or community that caters to your individual lifestyle. Once you determine your list of needs and wants, we have found that one of the most popular discussions among friends and family is whether or not you should buy a resale property or build a new home from the ground up. While there are many pros and cons to both, there are some special reasons why building a new Mediterra home may be just what you are looking for.


Table of contents:
Choosing Your Neighborhood
Quality and Customization
Style
Luxury Amenities


Choosing Your Neighborhood
Mediterra still has several neighborhoods with available home sites and each one of them features a unique characteristic all their own. Searching for a resale property in these neighborhoods may be hit or miss - especially since a couple of them are new construction homes only at this point - so finding your perfect home in a neighborhood that is just right for you may be harder than you imagine. Of course, if you would like a beautiful villa home in a lake view neighborhood adjacent to the luxury home community's lush parks and perfectly manicured walking trails, then finding a home site in our Lucarno neighborhood or Cabreo neighborhood is just what you need. Or maybe you would like a luxury estate home with a view of the Tom Fazio-designed golf course from your outdoor living space, then your tour should be of our Cortile neighborhood.
Another thing to remember is that only a couple of the neighborhoods left are maintenance-free, so if you are looking to live a carefree Naples lifestyle with little worry of upkeep, then building a new home is going to provide you with many more options than if you were to purchase a resale property.


Quality and Customization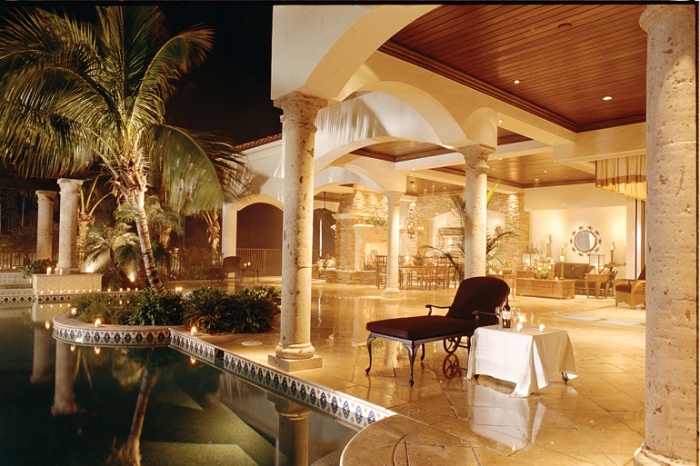 At Mediterra, our prospective homeowners have the opportunity to design and build their luxury home with a Naples custom home builder with more than 25 years of experience in the industry. London Bay Homes has built many of Southwest Florida's finest luxury custom homes and are committed to ensuring each new home is a reflection of their clients' distinctive tastes and personalities. They achieve this through Private Label Living, which is a refined design and construction process that delivers complete satisfaction every step of the way and ensures the client's home is as unique as they are with the use of their in-house team of architects, designers, and construction staff.
One size does not fit all, which is why London Bay Homes has fully customizable floor plans from villa homes to estates, and everything in between, to meet the needs of every prospective homeowner. Find a great floor plan and work with their staff to customize it to match your unique lifestyle. Add a wine room, throw in some extra bedrooms, enlarge the kitchen, or customize many other aspects to transform it to exactly what you want. Prospective homeowners can also work with the London Bay Homes team to build a one-of-a-kind home that is truly yours from the first design inspiration to the last line of the sketch.


Style
All great REALTORS® will stage a resale property to be as neutral as possible to appeal to a majority of buyers, but what they can't do is change the overall design scheme of the home. If the resale property doesn't fit the style you are seeking, then you will have to look past those details and focus on the house as a whole. If the floor plan is to your liking, then you will need to make the design and construction changes so it suits your lifestyle. This can be done with time and a little imagination, but why not just start with a blank slate and enlist the help of Romanza Interior Design to help you choose all of the design finishes and furnishings of your new construction home? Romanza Interior Design has a full staff of award-winning interior designers that will be with you from the very beginning and, since they are also London Bay Homes' in-house design firm, they will also be able to maintain a close relationship with the architectural designers and construction staff to ensure your home is just as stylish as you want it.


Luxury Amenities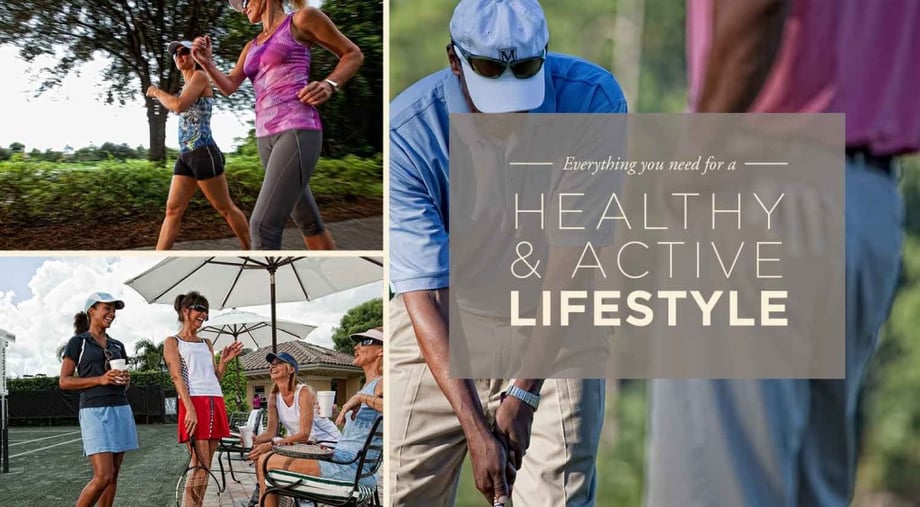 Okay, so we are not going to try to make anyone think that the only way you can take advantage of the many luxury amenities Mediterra has to offer is if you build a new construction home. Any resident of Mediterra can revel in the luxury home community's themed neighborhood parks; eight miles of walking and jogging trails; a fitness complex with tennis and bocce courts, swimming pool and spa services; the 29,000-square-foot clubhouse offering formal and casual dining prepared by a staff of award-winning culinary experts; and the private 10,000-square-foot Beach Club on the Gulf of Mexico. What we can tell you is that golf memberships are limited. Currently, the golf membership has reached capacity, but there is still a way to ensure you get your membership to these award-winning greens.
Membership opportunities in Mediterra are limited to just 225 members per 18 holes to ensure tee time availability for members. Currently, the waiting time for a golf membership is one year when you purchase an existing home in Mediterra. However, if you purchase a new construction home, Mediterra has reserved a membership opportunity just for you! Find your new dream home and have instant access to your golf membership opportunity, no waiting time necessary.
If you are still interested in purchasing an existing Mediterra home, then we can still be of assistance. Our knowledgeable Sales Executives are on-hand to answer any of your questions and show you the resale properties we have available.
---
Contact us for more information on our new construction homes or our existing Mediterra homes.