Naples, FL is home to one of the most exclusive and sought after Country Club addresses with new luxury homes, that combines spellbinding charm reminiscent of the Mediterranean with the sophisticated palate of true luxury home design. This community is London Bay Homes' Mediterra. The very best high-end living has to offer, Mediterra is nestled among 1,000 acres of preserves, lakes, parks and wide-open spaces. To experience the beauty of nature, surrounded by the beauty of man's highest achievement in home building, is more than a sight to behold. But you don't have to be there to experience its palatial appeal. You can discover Mediterra online.
Stimulating Visuals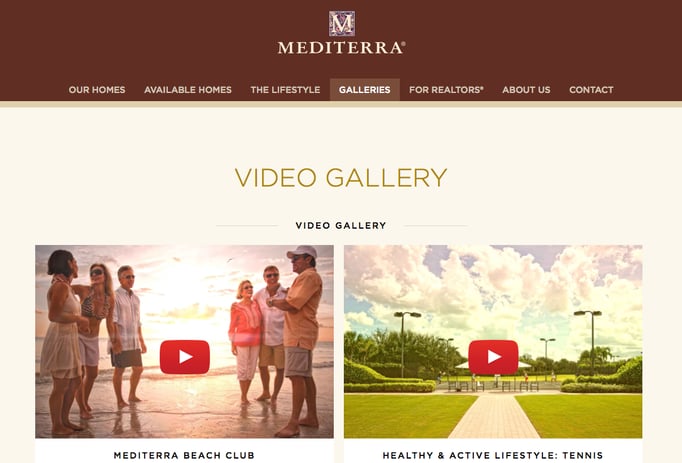 Beautiful, high resolution photos of Mediterra are waiting to fill your mobile or desktop screen from top to bottom with stunning landscapes; from backyard pool-filled vistas to rolling golf course hills and more. You can also find out what the Directors of Mediterra's services and lifestyle programs have to say about delivering top-drawer experiences at every turn when you visit the video gallery.
Staying Social
Stay abreast of events, changes and updates in real time by following Mediterra's social accounts. See current residents and beloved staff posing for the camera on Facebook. Like the page to add your own posts and commentary and be a part of the community. Follow on Twitter to get an inside look at activity and have instant access to the latest information.
Reviews and Inspiration (Houzz)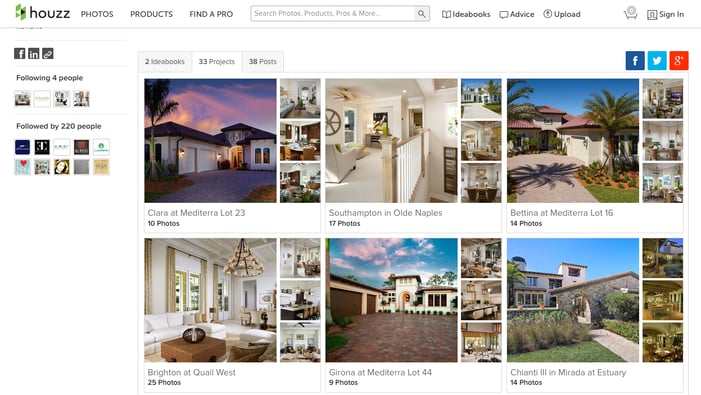 Houzz is an exceptional online space Mediterra occupies for the bon vivant who has a penchant for home design, superior architecture and professionally designed décor. Get inspired by photos, which showcase both interior and exterior shots, of stunning models built by London Bay Homes.
Experience what makes Mediterra the most sought-after community in Naples by downloading the interactive brochure today.