A Chicago couple's vision has come to life with the help of London Bay Homes and their team of professionals.
Originally from the Windy City, Rob and Cathy Funderburg decided it was time to build their second home in a much warmer climate.
"Ultimately, what made us decide that we wanted to build our home here is a unique blend: the beautiful weather, the friendly people, and there's so many different things to do," said Rob.
They zeroed in on a homesite that provided walkability to many amenities, from shopping, dining, entertainment, and even day-to-day necessities.
"I can ride my bike to the grocery store and I love it," said Cathy.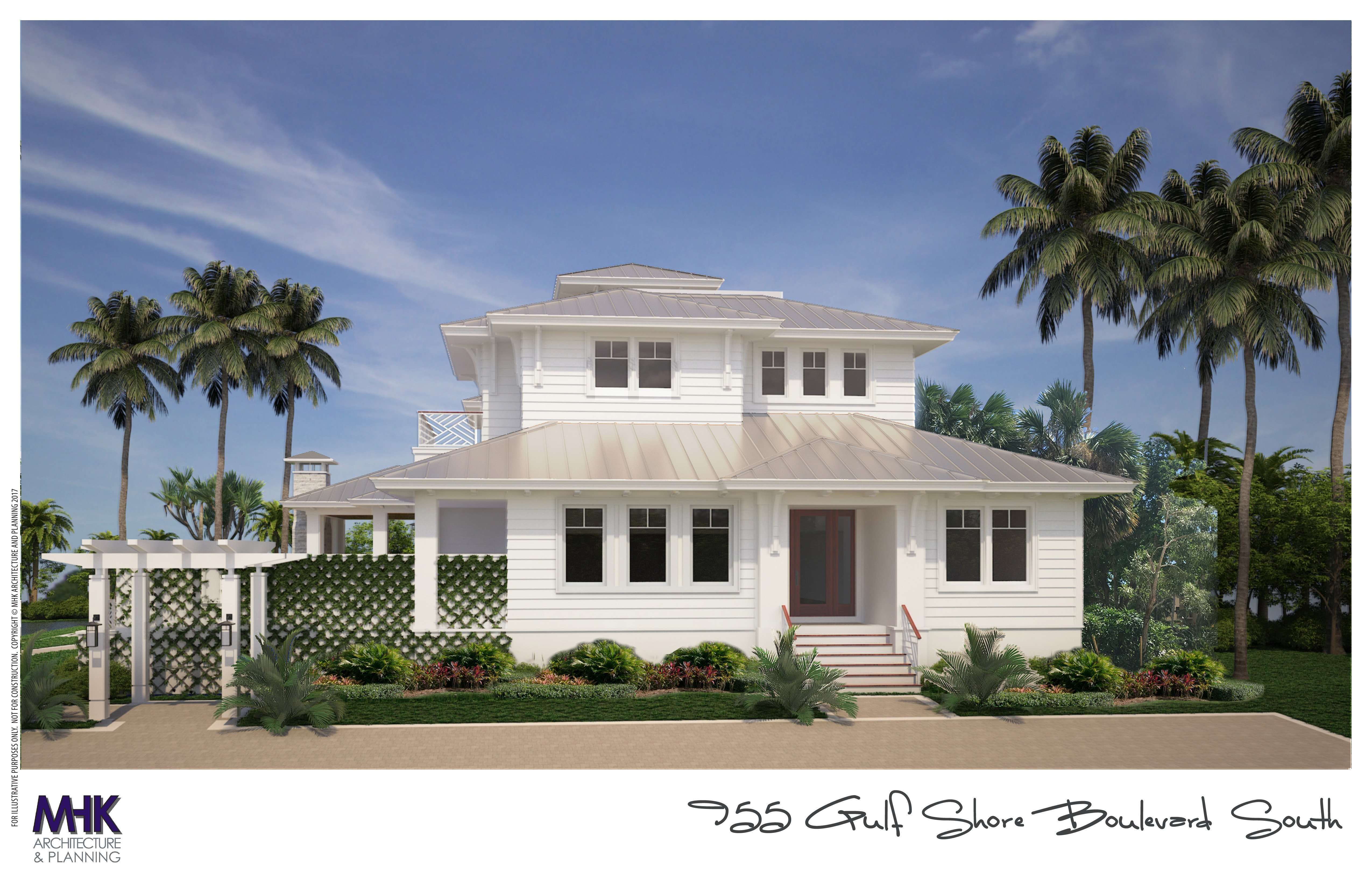 When the time came to build their home, they created a list of six adjectives and a bubble diagram to plan the space. They knew they were going to be working with a relatively smaller lot and wanted open exposure to the west.
"Along the way we started interviewing different architects and ended up working with MHK [Architecture & Planning]," said Rob. "That was great experience. A very collaborative effort."
Next, Rob and Cathy set out to find the right custom homebuilder. They interviewed a number of different custom home builders in Naples, FL and ultimately chose London Bay Homes for a variety of reasons.
"Not only did they have a great reputation and build a quality home, they also had a number of disciplines in-house, such as interior decorating, and architects on staff – to help tweak things or come up with ideas," said Rob. "Being a builder over the years, as part of my job, I know that there can be problems that pop up. London Bay gave me and Cathy the confidence that they would be able to help us solve them."
"We're really pleased. Whenever any little problem has come up, they work really hard to resolve it," said Cathy. It's never a flat out nope, can't do that."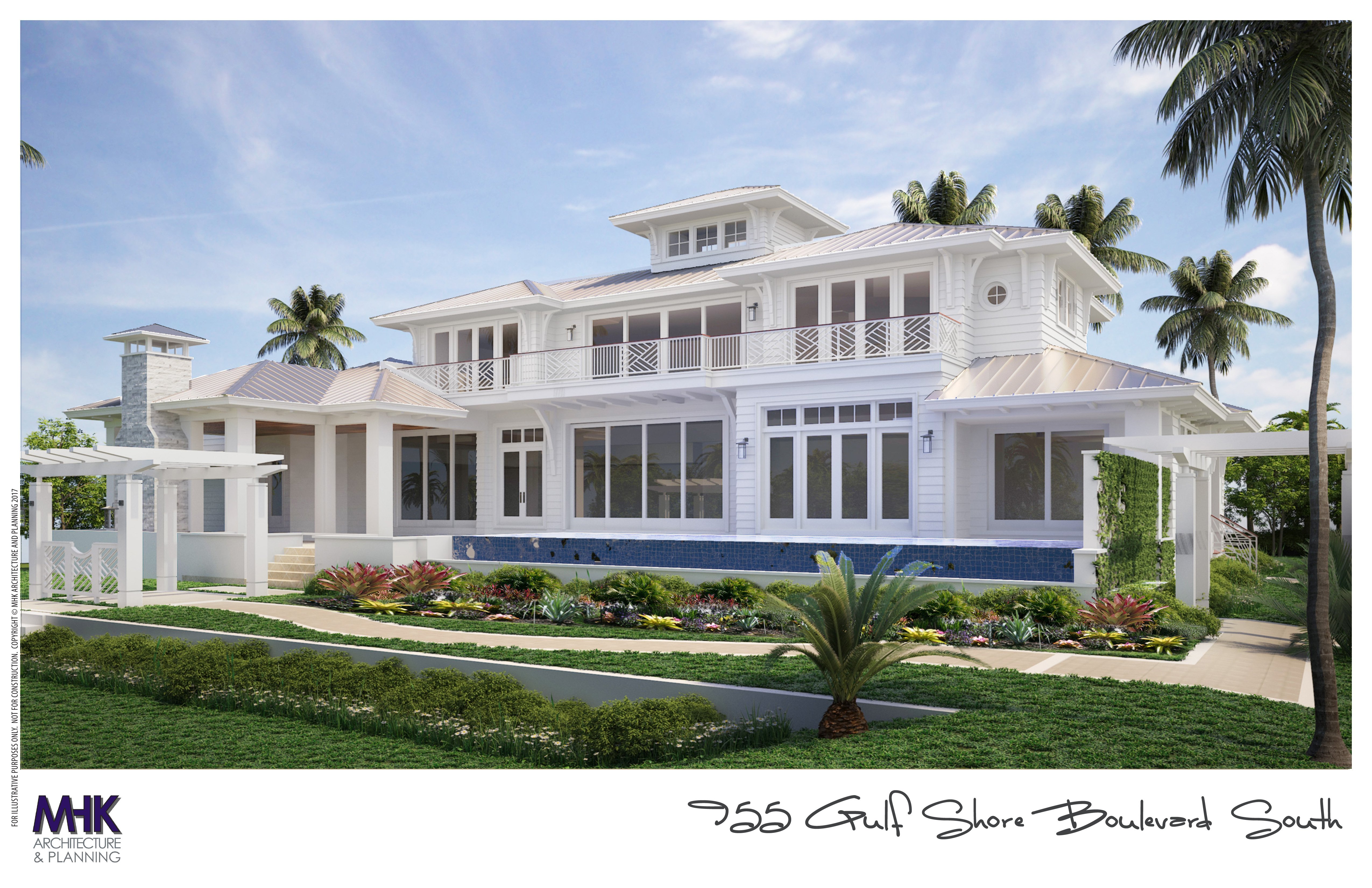 London Bay Homes' award-winning team includes talented architects, interior designers, and client relationship managers – all working seamlessly to deliver a custom home built on time and on budget. It's what we call Private Label Living, and it allows us to focus on the quality, attention to detail, and superior customer service behind each and every home we build through Choice, Personalization, Service, and Trust. It embodies our commitment to building luxury custom homes that reflect our clients' distinct tastes and personalities. Part of the process is working with a team of experts, from local architects to London Bay Homes Selection Studio and local award-winning interior designers, all working towards the goal of making your custom home building process as easy and fun as possible.
"Well, we really liked that they had everything under one roof because that way the communication seemed a lot more efficient," said Cathy.
"It's really been a collaborative effort and that's been reflected all the way from the CEO to the people on site," said Rob. "Everybody has been great to work with."
Cathy also gives credit to Senior Design Director, Jennifer Stevens of Romanza Interior Design.
"She's been terrific, she's been very organized. Everything is spelled out. You go into the room and everything is laid out and it's just so fun, it's great."
A positive, enjoyable homebuilding experience that exceeds a client's expectations is what London Bay Homes and its partners strive for each and every time.
"They really want you to be happy with the end result and they have a great team to make it happen," said Cathy.
Rob added, "I've worked with a number of different builders throughout my career, but in terms of team work, listening to the client, incorporating their ideas and making suggestions that add value, reporting and keeping things on schedule, London Bay is the best I've ever worked with."
Contact us to learn about what Private Label Living with London Bay Homes can do for you.