Located in Southwest Florida, Naples is popular for its immaculate weather, pristine beaches, and luxurious amenities.
So, if you're looking to buy a home in Naples, it's important to find one that matches your distinct tastes and personalities and is practical and efficient to ensure you achieve a fulfilled luxury living lifestyle.


1. GOURMET-INSPIRED KITCHEN
Kitchens are the central point of any home. And Naples home buyers want a well-equipped kitchen to make sure they make the most of their time preparing meals.
Thus, make sure your Naples home includes a stylish cooking area with Kitchen Island, high-grade appliances, plenty of counter and cabinet space, and seating right at the center.
You may also choose one with a separate catering kitchen for all of your party needs.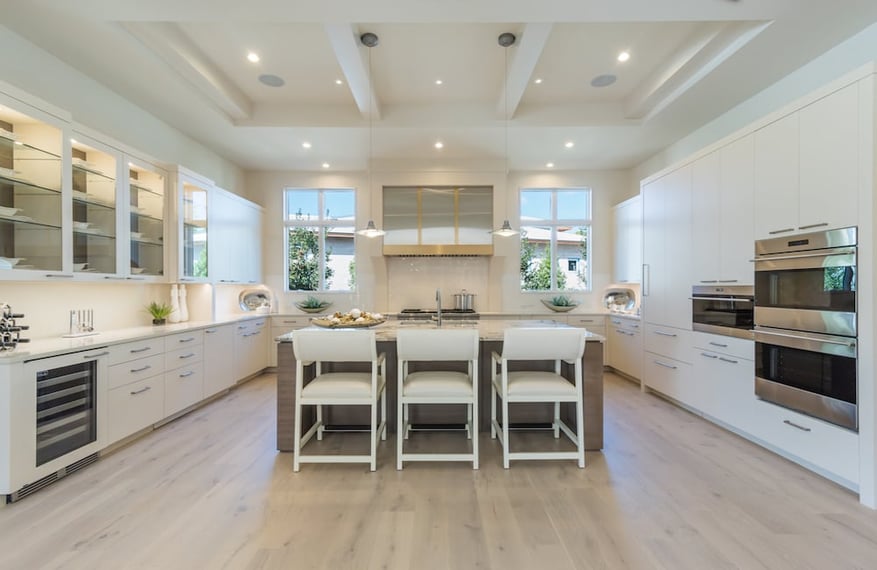 2. OUTDOOR KITCHEN WITH SEATING AREA
Many Naples homeowners are opting for an outdoor cooking area designed with a high-end grill, refrigerator, and sink for outdoor cooking and entertaining.
There is also the option to include an outdoor living room or seating area equipped with a fireplace to provide a casual place to relax with your guests and enjoy the famous Naples weather.
3. FIRE FEATURES
Another outstanding addition to an outdoor living space is a fire feature. Whether it's a fire pit or a built-in fireplace, a fire feature not only gives off a comforting heat for when the sun goes down, it also provides a perfect gathering spot for you and your family or even your friends.


4. WATER FEATURES
From waterfalls in the courtyard or custom pool to fountains positioned strategically to boost outdoor aesthetics, water features offer a perfect way to bring a tranquil feel to your outdoor living space.
Water features should also be visible from inside your home and they're often meant to soften the hardscapes that come with outdoor living spaces, such as patios and pool decks, and help eliminate the outside world sounds.
Most common water features include a koi pond, a waterfall, decorative features that shoot from a wall into the pool, or spray up like an orchestrated fountain.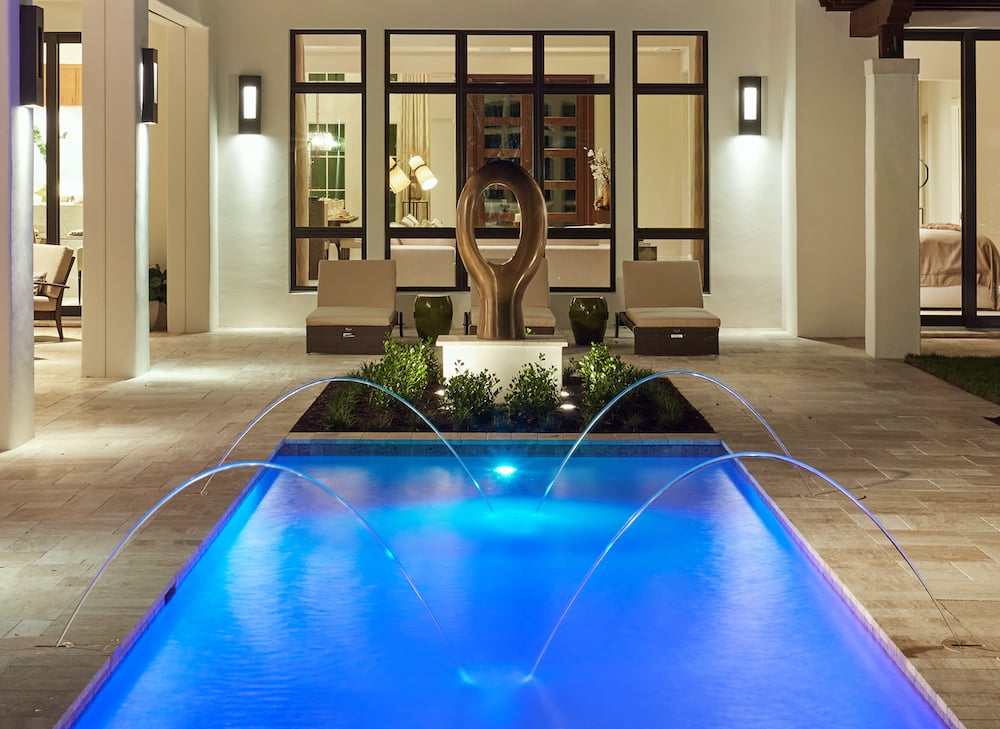 5. LAVISH STUDY
More than ever before, homeowners are seeking a lavish working space or a well-suited study, where they can conveniently handle their job assignments or even enjoy a refreshing drink at the wet bar before taking a rest.


6. LARGE WALK-IN CLOSETS
A collection of accessory items and fashion are just as vital as anything else in the home and many homeowners in Naples are opting for large walk-in closets to ensure their wardrobes have enough space to keep everything perfectly-organized and on display.


7. SPA-LIKE BATHROOM
Luxurious bathrooms and opulent spas bring unmatched relaxation, renewal, and rejuvenation.
Almost every homeowner is looking to bring the spa-like luxury to their bathrooms with heated floors, dual vanities, a walk-in shower, huge soaker tubs, and other high-end items that allow for a soothing atmosphere.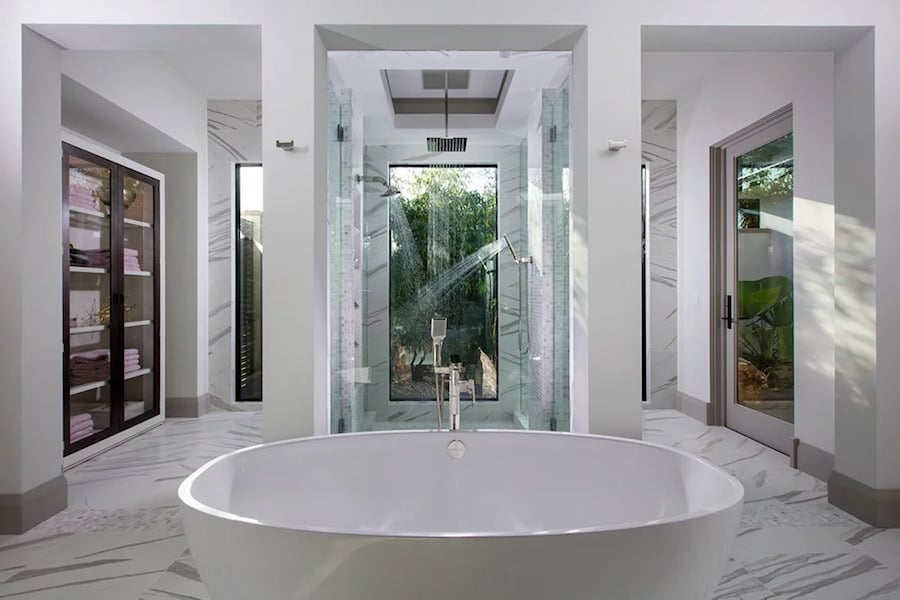 8. MASTER SUITE
A must have feature for all Naples homes is a luxurious master bedroom. Homeowners are nowadays trying to find ways to include their personalities into their master bedroom to bring a familiarity to the room you'll be spending much of your time in and is your own.


9. SMART HOME
In today's modern age, more and more Naples homeowners are choosing to live in a smart home. Smart home technologies make every aspect of a home function more efficiently, making daily life a lot easier and more connected.
Some of the latest and popular home automations include automated lighting systems, motorized blinds, heating and ac control, electronic integration such as wireless Bluetooth for music sync capabilities and remote controlled shower systems.
---
Naples is one of the few areas that has something that all homeowners want-from pristine beaches to outstanding shopping malls. Make sure that the home you're looking to move into has all the essential features of a Naples home to enjoy a luxury lifestyle.
Looking for a luxury home community in Naples, Florida? Contact us today so we can help you find the home of your dream as soon as possible.